In a bid to restore customers' faith in banking, the Australian Banking Association (ABA), together with some of Australia's largest banks, has launched the Banking Code of Practice. This new set of guidelines and principles will hopefully improve small business lending, provide strong protection for customers, and serious consequences for breaches. Here's some of the changes you can expect.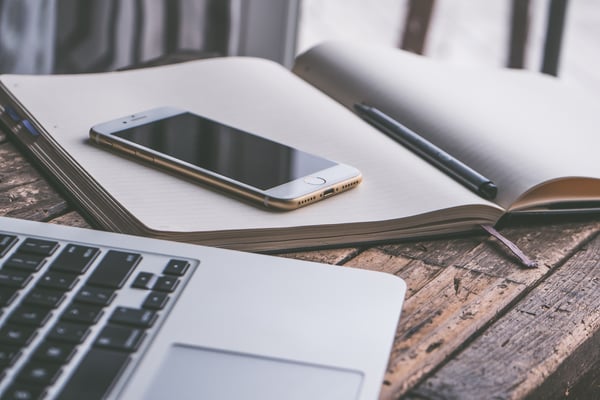 Tough new code of practice
The first stage of the tough new code of practice for Australia's banks came into effect on 1 July 2019 with banks being put on notice that they must be responsible when it comes to placing limits on what customers can borrow on credit cards.

The Australian Securities and Investments Commission (ASIC) said the new code will apply to all members of the Australian Banking Association (ABA), and the relevant protections in the Code will form part of the banks' contractual relationships with their banking customers.

ABA CEO, Anna Bligh, said the new Code would be an important step in winning back the trust of the Australian public.

"We've completely rewritten the rule book for Australia's banks. The Banking Code of Practice has strong protections for customers, serious consequences for breaches and strong independent enforcement," she said.

"Whether it's through your credit card, home loan, small business loan or just day to day banking, Australian customers will see tangible benefits from this new Code."

Under the new code
Banks must:

• Offer low-fee or no-fee products to low-income customers.
• Actively promote these low or no-fee accounts.
• Provide reminders for expiring introductory offers on credit cards.
• Provide lists of direct debits and recurring payments to help customers switch banks.
• Offer three-day grace periods for guarantors.
• Avoid using bank-jargon in loan contracts.

Banks must not:

• Offer unsolicited credit limit increases (customers must ask for them).
• Charge commissions on Lenders Mortgage Insurance.
• Sell insurance with credit cards or personal loans at the point of sale.

In addition, banks and financial institutions can no longer charge fees to accounts in the event of a customer's death – they now have to proactively identify these fees and refund any already paid.

Changes to serviceability
Effective immediately, APRA has confirmed it will no longer expect lenders to assess home loan applications using a minimum interest rate of at least 7 per cent.

Instead, Authorised Deposit-taking Institutions (ADIs) will be able to set their own minimum interest rate floor and utilise an interest rate buffer of at least 2.5 per cent over the loan's interest rate.

While the changes are not intended to signal a lessening in the importance of sound lending practices, the updated guidance means ADIs have a greater flexibility to set their own serviceability floors.

Mortgage Express broker, Rob Errichiello, said, "This is the most welcoming news and a sensible approach."

If you have questions about any of the upcoming changes or you feel it's a good time to review your existing mortgage with a view to securing a better interest rate, get in touch with Mortgage Express and we'll arrange for one of our mortgage brokers in your area to contact you directly.

---

Disclaimer:
While all care has been taken in the preparation of this publication, no warranty is given as to the accuracy of the information and no responsibility is taken by Finservice Pty Ltd (Mortgage Express) for any errors or omissions. This publication does not constitute personalised financial advice. It may not be relevant to individual circumstances. Nothing in this publication is, or should be taken as, an offer, invitation, or recommendation to buy, sell, or retain any investment in or make any deposit with any person. You should seek professional advice before taking any action in relation to the matters dealt within this publication. A Disclosure Statement is available on request and free of charge.
Finservice Pty Ltd (Mortgage Express) is authorised as a corporate credit representative (Corporate Credit Representative Number 397386) to engage in credit activities on behalf of BLSSA Pty Ltd (Australian Credit Licence number 391237) ACN 123 600 000 | Full member of MFAA | Member of Australian Financial Complaints Authority (AFCA