If past Olympic Games are anything to go by, hosting the 2032 Olympic Games will stimulate the host city's economic recovery and create thousands of jobs for locals. What's more, off the back of major infrastructure being planned ahead of the games, economists are predicting a significant rise in house values across Queensland's south-east corridor, with a number of property hot spots already being identified.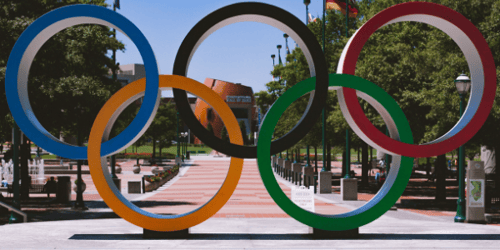 An incredible opportunity for Queensland
Described as a "game-changer" for Queenslanders, that could "deliver 20 years of accelerated opportunity for the state", accounting organization KPMG predicts that hosting the 2032 Olympic Games could deliver as much as $8.1 billion in benefits to Queensland, with around 91,600 FTE jobs in Queensland and 122,900 nationally likely to be supported.
While the economic benefits of hosting the Olympics are often hotly debated, particularly as the costs involved with hosting the sporting event have continued to rise, there are certainly benefits to being the host country for the Olympics – one such benefit is a much-needed boost to tourism post-COVID-19.
But it's not just the economy that is said to benefit from hosting the 2032 Olympic Games. Hosting the Olympics usually kickstarts local infrastructure projects that previously weren't a priority. Barcelona, for example, hosted the Olympics in 1992 and was estimated to have built 50 years' worth of infrastructure in the 8 years preceding the Olympics!
"Infrastructure improvements, road transport improvements, public transport improvements that might have been in the 30-year plan for the city can be brought forward so they're ready in time for the Olympics", said University of Queensland tourism and events expert, Judith Mair.
A boost for house values
The creation of new infrastructure and major works will help to not only stimulate job growth, but is also likely to have a positive economic flow-on effect that will boost house prices in Brisbane and surrounds. This boost to infrastructure is a significant benefit that Queenslanders can look forward to, says Brendan Lyon at KPMG Australia.
Although still 11 years away, economists have already identified a number of hot spot areas that are expected to boom off the back of major infrastructure being planned ahead of the games. Areas such as Woolloongabba, where much of the Olympic activity will occur, and North Hamilton, where the Olympic Village will be built, are prime locations for an uplift in property values.
A report from analysis firm CoreLogic highlights the probability of price increases across Brisbane in the lead-up to the 2032 Games. Research director Tim Lawless said housing values across the south-east would likely increase more rapidly than in Sydney or Melbourne, but property prices on the Sunshine and Gold coasts, along with Toowoomba, would even outpace Greater Brisbane.
"Just in the last 12 months alone to the end of July, we've seen house prices on the Sunshine Coast increase by nearly 25 per cent," he said.
"On the Gold Coast, they're up a little bit more than 22 per cent.
"Large infrastructure projects tend to have a positive influence on housing prices, with the extra requirement for workers creating additional demand for housing during the construction process."
"Large projects also tend to leave a legacy of a permanent housing demand uplift, either through additional employment or via other benefits such as improved transport options and travel efficiencies related to transport infrastructure projects as well as additional amenities introduced to the area including social and retail outlets."
Historic evidence points to a positive impact
The 2032 Olympics in Brisbane should see many improvements to Queensland's infrastructure that will remain in place long after the Olympics are over. These improvements will undoubtedly boost property values across the city and throughout the state.
If you're considering buying property in Queensland and are interested in finding out more about your options for finance, get in touch with the team at Mortgage Express.
---
While all care has been taken in the preparation of this publication, no warranty is given as to the accuracy of the information and no responsibility is taken by Finservice Pty Ltd (Mortgage Express) for any errors or omissions. This publication does not constitute personalised financial advice. It may not be relevant to individual circumstances. Nothing in this publication is, or should be taken as, an offer, invitation, or recommendation to buy, sell, or retain any investment in or make any deposit with any person. You should seek professional advice before taking any action in relation to the matters dealt within this publication. A Disclosure Statement is available on request and free of charge.
Finservice Pty Ltd (Mortgage Express) is authorised as a corporate credit representative (Corporate Credit Representative Number 397386) to engage in credit activities on behalf of BLSSA Pty Ltd (Australian Credit Licence number 391237) ACN 123 600 000 | Full member of MFAA | Member of Australian Financial Complaints Authority (AFCA) | Member of Choice Aggregation Services.