Over the past year and a bit, our lives have changed irrevocably. Dealing with a pandemic – and the resulting economic and social fallout – has dominated much of our energy and attention. But importantly, the lessons we've learnt over the time spent in lockdown and during the pandemic could pay off for years to come. We asked three Mortgage Express brokers to share some of their learnings. Here's what they said.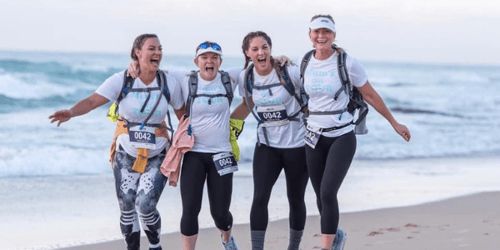 Lesson 1: Family is critical to our wellbeing
Having a balanced work/life lifestyle is key to me. My goal is to show my daughter that I am successful in my work, while still being a very hands-on parent, making sure that I take her to ballet classes, swimming lessons and other activities. I enjoy dropping my daughter off at Kindy each day. With many people still working from home at the moment, I've noticed a drastic drop in clients seeking appointments after hours. This has allowed me to be home more for dinner and bedtime routine which I know my wife appreciates.
Josh Austin

Having a 3 year old daughter who thinks she is 13 and a nearly 6 year old son definitely keeps us not only on our toes but also very busy. Drop offs and pickups are my favourite times of the day for sure. Seeing their smiles when you pick them up just melts any bad day away. Weekends are jam packed with parks, day trips and as we are in Melbourne indoor playcentres as well.
Ismar Muratovic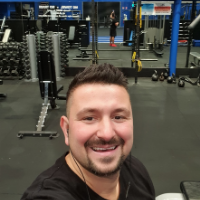 I'm very lucky that both my husband and myself are self-employed and get to have that flexibility around family life. But with both our families in NZ, it's a juggle. 'Date nights' are sometimes a date afternoon, as that's what works for us. One of us will have one day a week off with our 4-year old and we always ensure that Sundays are 'family-days' and we do something fun.
Kylie Damora

Lesson 2: Self-care is NOT a self-indulgence
When COVID hit last year, my neighbour and I decided to get back into weight lifting, and we have now set up a home gym that makes everyone's jaw drop when they see it. It started out as a very relaxed activity that we used to refresh ourselves every couple of days, but has quickly turned into a friendly, competitive exercise. We keep each other accountable for finding time to fit a session in most days, and it will definitely be easier staying committed to daily activity during winter, as I won't have to leave my house.
Josh Austin

I joined a local gym in Somerville and my wife and I both go there. As she is a morning person she does the 6am classes and I do the 6pm classes. I do however also sneak in a 9:30am class at least once a week to break up my constant sitting in front of the computer all day. This is the beauty of this industry and I guess the new normal of working from home, the hours of time I am saving on a daily basis not having to commute I can now utilise in a much smarter way.
Ismar Muratovic

Exercise is a huge part of my life and is vital for my mental health. I'm a much happier person, wife and mother, I have more energy, I'm a lot of calmer and I feel so much better about myself. It's my balance, it's my ME time. Don't get me wrong, I don't always feel like getting up at 4.30am, but I know I will always feel so much better afterwards.
I also like to sign myself up for crazy events, I always find my greatest growth has come from these and pushing my mind and body to its limits.
Kylie Damora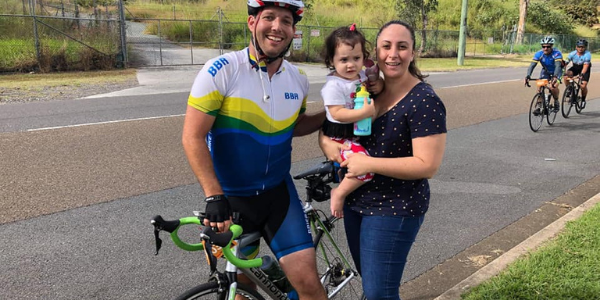 Lesson 3: When our world gets smaller, get out into nature
Being self-employed can be stressful at times, so I have quickly learnt the benefits of keeping a healthy body and mind. I have learned that I am much more productive and motivated during the day once I have either done a workout, or know that I have a workout session planned.
Josh Austin

Going through Covid, my daily walks were one of my saviours. Just to be able to get out of the house, get the body moving made me a better person. I also alternate every Friday with my wife and we go to a guided group meditation evening. Meditation really grounds me and I feel at peace all week after my sessions. If you have not tried it, give it a shot and have an open mind. It can only benefit you positively.
Ismar Muratovic

I found mindset Podcasts really helped to keep me motivated – I heard an interview with Ben Crowe early into Covid on April 2nd where he spoke about accepting the things we can't control and focusing on what we could control. How it's our decisions not the conditions that determine our mindset and this really resonated with me. I downloaded a heap of exercise apps (like I'm sure half the country did!) and tried to involve the family in at home workouts.
Kylie Damora


What lessons have you learnt because of the impact COVID-19 had on your life? Share your learnings on our
Facebook page
so others can learn from you too.
---
Disclaimer:
While all care has been taken in the preparation of this publication, no warranty is given as to the accuracy of the information and no responsibility is taken by Finservice Pty Ltd (Mortgage Express) for any errors or omissions. This publication does not constitute personalised financial advice. It may not be relevant to individual circumstances. Nothing in this publication is, or should be taken as, an offer, invitation, or recommendation to buy, sell, or retain any investment in or make any deposit with any person. You should seek professional advice before taking any action in relation to the matters dealt within this publication. A Disclosure Statement is available on request and free of charge.
Finservice Pty Ltd (Mortgage Express) is authorised as a corporate credit representative (Corporate Credit Representative Number 397386) to engage in credit activities on behalf of BLSSA Pty Ltd (Australian Credit Licence number 391237) ACN 123 600 000 | Full member of MFAA | Member of Australian Financial Complaints Authority (AFCA) | Member of Choice Aggregation Services.