A staggering 7.2 million Australians are said to be starting the New Year with a Christmas debt hangover. What's more, according to research, one in four Aussies could take up until May to pay back their Christmas debt! If your big Christmas blow-out hit hard in January, it's time to get your finances back on track starting right now. Here's how to do that: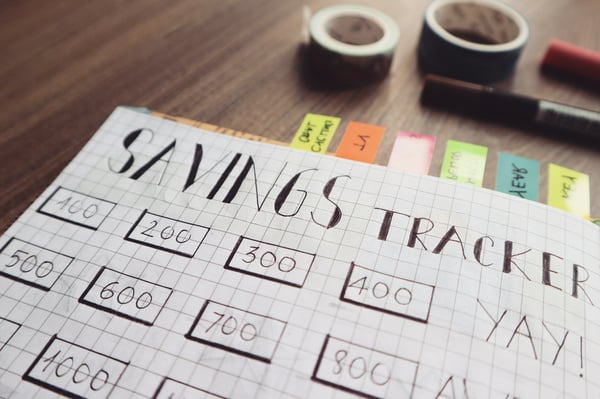 1. Kick your eating-out habit
Those meals out once or twice a week can quickly add up, literally eating into a sizeable chunk of your earnings. Instead, start planning and cooking your own meals to save money. As with any lifestyle change though, the key to lasting success is to take baby steps.

If you usually buy lunch, try batch cooking to save time and freeze portions for lunches or dinners throughout the week. Pack your lunches the night before to save time in the morning. And plan your meals a week ahead and shop according to a list so you won't be stuck for missing ingredients or be tempted to eat out.

Eating at home doesn't have to be overwhelming. Start simple and build on that. As you get used to the routine of cooking at home more often, you can surprise your family (and yourself) with new and more exciting recipes.

2. Try doing a "no-spend" month
Understanding the difference between wants and needs is a powerful way to get your finances back on track. It's about recognising how cutting back on something can have a big impact on your money goals – like paying off your credit card or saving for a holiday.

Try doing a no-spend month where you commit to only spending money on the essential everyday bills and necessities and avoid spending on anything else. It's a great way to cut back on overspending in certain areas – like blowing your budget on shoes, eating out every week, or buying random items you don't really need.

No-spend challenges can be beneficial in many ways. They can:

• Help change your bad spending habits.
• Stop impulse spending.
• Help you use items you already have.
• Motivate you to keep saving.
• Make you aware of spending problems you may have.

3. Plan your budget
Budgeting is one of the best ways to manage your spending, helping you to save and make the most of the money you have. Your budget is the plan to help you prioritise what you spend your money on, helping you focus on the things that are most important to you. If you haven't already done so, set a budget in place to help you track your spending and saving. You can use a simple excel document or a budget tracker like this one.

However you plan to track your finances, commit to making your budget a priority. Making these few small changes into your daily habits can help you get your finances back on track.

If you need financial advice talk to our team today. Simply complete this form and one of our team will be in touch.
---
Disclaimer:
While all care has been taken in the preparation of this publication, no warranty is given as to the accuracy of the information and no responsibility is taken by Finservice Pty Ltd (Mortgage Express) for any errors or omissions. This publication does not constitute personalised financial advice. It may not be relevant to individual circumstances. Nothing in this publication is, or should be taken as, an offer, invitation, or recommendation to buy, sell, or retain any investment in or make any deposit with any person. You should seek professional advice before taking any action in relation to the matters dealt within this publication. A Disclosure Statement is available on request and free of charge.
Finservice Pty Ltd (Mortgage Express) is authorised as a corporate credit representative (Corporate Credit Representative Number 397386) to engage in credit activities on behalf of BLSSA Pty Ltd (Australian Credit Licence number 391237) ACN 123 600 000 | Full member of MFAA | Member of Australian Financial Complaints Authority (AFCA) | Member of Choice Aggregation Services.