In these uncertain times, many of us are wondering how we're going to weather the financial implications of COVID-19. Home owners especially may want to consider ways to reduce home loan expenses to help ease their financial burden at this time. Whether it's refinancing to a lower interest rate or extending your loan term, a home loan deferral or moving to an interest only loan, there's no better time than right now to review your mortgage and consider these 4 ways you could reduce your home loan expenses.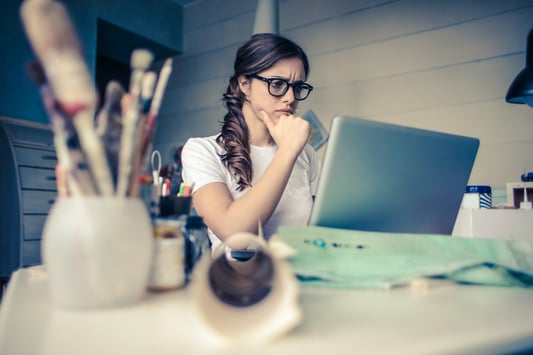 1. Refinance to a lower interest rate
Refinancing your home loan and locking in a lower interest rate not only saves you money over the life of your loan, it will also help reduce your monthly or fortnightly repayments and improve your overall cash flow – something that many of us will find particularly helpful in the current unprecedented economic situation.

The only way to work out if you're paying too much for your mortgage is to understand what your interest rate currently is and what the competition offers. So your best starting point is to contact your local Mortgage Express broker to help you compare home loan refinance rates and find the right mortgage for you.

2. Extend your loan term
Similarly, restructuring your home loan by extending your loan term could help reduce your current financial commitment by spreading our your home loan repayments over a longer period of time.

While your principal repayment amounts will be reduced each month or fortnight, it's worthwhile noting that you will end up paying more in total interest charges over the life of your loan.

3. Deferring your home loan
Many of Australia's banks are supporting customers who have lost their jobs or are on a significantly lower income because of COVID-19 with initiatives like a 6-month deferral on mortgage repayments.

While repayments will be placed on hold for the 6-month period, all interest and fees charged over this time are added to your loan balance. At the end of the 6-month period, your loan repayments will be increased to keep your loan within the original loan term, or you may be able to restructure your loan over a longer term.

It's worthwhile discussing your options with your mortgage broker before going down this route, as all lenders are different - many have reviews at 3 months and some aren't capitalising the interest!

To be eligible for a 6-month deferral, you must have been impacted by COVID-19 and provide confirmation of:
- A reduction in hours and pay
- A reduction in commission
- Self-employed drop in income

Each deferred application is being accessed and granted case by case; your mortgage broker can help you determine your individual position.

The good news is that ABA has affirmed that borrowers who are granted a deferral on their loan repayments will not have their credit rating affected. Provided you are up to date with your repayments at the time of your loan deferral being granted, there will be no effect on your credit rating.

4. Change to an interest only loan
Switching to an interest only loan for a short period of time could help ease your financial burden in a time when cash flow is tight.

On an interest only loan, your repayments will only cover the interest on the amount you borrowed – your principal loan. At the end of the interest only loan term, your loan will switch back to a principal and interest loan and you'll start repaying the amount you borrowed as well as the interest on that amount.

With this option, you will end up paying more over the life of your loan and there's also the risk of not building up any equity in your property during the interest only repayment period. If there's a market downturn or your circumstances change, you could end up losing money is you need to sell in a hurry.

Lastly, it's a good idea to review your spending habits at this time and work towards a strict budget. A good starting point is this budget planner from Money Smart.

If you have questions about any of the above options or you'd like to find out more about managing your current financial situation, get in touch with a Mortgage Express broker. We're here to help.


---
Disclaimer:
While all care has been taken in the preparation of this publication, no warranty is given as to the accuracy of the information and no responsibility is taken by Finservice Pty Ltd (Mortgage Express) for any errors or omissions. This publication does not constitute personalised financial advice. It may not be relevant to individual circumstances. Nothing in this publication is, or should be taken as, an offer, invitation, or recommendation to buy, sell, or retain any investment in or make any deposit with any person. You should seek professional advice before taking any action in relation to the matters dealt within this publication. A Disclosure Statement is available on request and free of charge.
Finservice Pty Ltd (Mortgage Express) is authorised as a corporate credit representative (Corporate Credit Representative Number 397386) to engage in credit activities on behalf of BLSSA Pty Ltd (Australian Credit Licence number 391237) ACN 123 600 000 | Full member of MFAA | Member of Australian Financial Complaints Authority (AFCA) | Member of Choice Aggregation Services.