Most people don't like to think about making a Will or what will happen when they pass. But an effective Will is an important legal document that needs serious consideration. Without a Will, your assets will be distributed according to state law, which may not be in line with your wishes. So that you understand the importance of a Will and how to write one, take a look at these 5 things to consider when preparing a Will.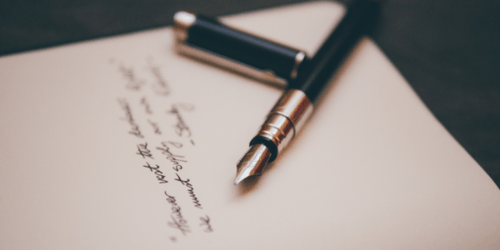 1. What is a Will?
A Will is a legal written document that outlines how a person's assets should be distributed when they pass. To write a legal Will, you must be at least 18 years old, of sound mind, and not under pressure from anyone else, and your Will must be witnessed by two independent witnesses. In a Will, you outline who you have appointed to carry out your wishes on your behalf – this person is your Executor – and state how you want your assets distributed.
2. What happens to my assets without a Will?
Without a Will in place, your assets are distributed according to state law to your spouse or de facto partner and your children. If you are not married or in a de facto relationship, and you have no children, your assets will be distributed to your immediate family – your parents and siblings. If the administrator of your estate is unable to find any living relative who may be legally entitled to your assets, then your assets go to the Government.
3. What should be included in a Will?
There are a few things to think about when preparing a Will. Here are some questions you'll need to answer for yourself:
Who will be my executor? Your executor is the person you appoint to carry out your wishes, pay your debts and distribute your assets on your behalf to your beneficiaries. It should be someone you trust, who is dependable, organized and capable of engaging with instructing lawyers, and preferably someone who lives in the same country as you.

What assets do I have and who would I like to leave them to? Your Will outlines how your assets are to be shared amongst your beneficiaries. You should outline specific gifts – perhaps items of sentimental value – as well as major assets like your home or investment property, who your beneficiaries are, and what share of your estate they will each receive.

How can I provide for my children? Think about appointing a guardian for children under the age of 18.

What are my final wishes?
4. What assets cannot be included in my estate?
There are some assets that cannot be distributed in a Will. These are assets that are jointly owned with another person – for example, your home, shares in an investment or savings in a joint bank account, superannuation and insurance policies that already have a nominated beneficiary, and property held in a Trust.
5. When should I make a new Will?
If you already have a Will in place, it's a good idea to revisit it from time to time. At times, you may also need to make a new Will. These include:
When your personal situation changes – you get married, get divorced, separated or your marriage is annulled, or you get remarried.

When you start a new de facto relationship.

If you want to change your executor or beneficiaries, or any of the bequests you've made.

If a beneficiary passes, or you have new children and want to include a provision for them.

When your financial circumstances change.
Getting started
Nearly half of all Australians don't have a Will. If this is something you've been meaning to do, there's never been a better time. Get in touch with a lawyer who is experienced at helping draft Wills, or use an online DIY Will Kit. Your preferred option will depend on your circumstances and how complicated these are.
For more financial advice or assistance with finding the right home loan, commercial loan, or investment loan, contact Mortgage Express and a broker in your area will be in touch to set up a meeting time with you.
---
Disclaimer:
While all care has been taken in the preparation of this publication, no warranty is given as to the accuracy of the information and no responsibility is taken by Finservice Pty Ltd (Mortgage Express) for any errors or omissions. This publication does not constitute personalised financial advice. It may not be relevant to individual circumstances. Nothing in this publication is, or should be taken as, an offer, invitation, or recommendation to buy, sell, or retain any investment in or make any deposit with any person. You should seek professional advice before taking any action in relation to the matters dealt within this publication. A Disclosure Statement is available on request and free of charge.
Finservice Pty Ltd (Mortgage Express) is authorised as a corporate credit representative (Corporate Credit Representative Number 397386) to engage in credit activities on behalf of BLSSA Pty Ltd (Australian Credit Licence number 391237) ACN 123 600 000 | Full member of MFAA | Member of Australian Financial Complaints Authority (AFCA) | Member of Choice Aggregation Services.