This month, we asked one of our top referring Harcourts agents Gavin Kohan, Property Sales Consultant based in Frankston, Victoria to update us on the general feeling in the Victoria property market. Gavin shared his insightful perspective around recent changes to the property market, trends that he's seeing on the ground, and his predictions for the future of Australian property.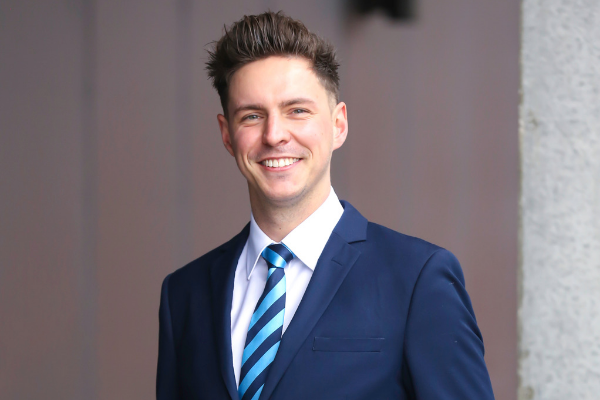 1. What is the current sentiment or feeling in the market?
We are starting to see an increase in buyer activity. We are experiencing more buyers through our open for inspections and property enquiries are on the rise as well. Whilst the media has been painting a pretty poor image of the property market, we have just experienced 3 of the busiest/best months within our sales department since opening. This is a great indication that people are still buying and selling real estate.

2. How has the property market changed in the last six months to a year?
Over the past 6 months we have seen the property market decrease in most suburbs in Melbourne/Victoria. In a lot of the suburbs we work in (in and around the Mornington Peninsula), the market has come back about 10 – 15%. We are right in that sweet spot where buyers are starting to get excited about buying property again. We are seeing a lot more of the "multiple buyer" situation where the interested parties have had to compete against each other, meaning we have been able to get some great deals across the line for our vendors.

3. How long is it taking to sell property at present?
When the market was peaking, we were selling properties within the first 3 weeks of hitting the market. Some even before launching a marketing campaign. This has blown out a little bit with everything slowing down, but we are still generally achieving results in this current market within the first 6 weeks of going live.

4. What other trends are you seeing in the market?
We are seeing an increase in investors coming through our open homes. It's a great time for investors to secure quality homes whilst the market is a bit cooler (trying to maximise on their rental yields) and while the interest rates are low. First home buyers are out and about as properties that may have been out of reach for them are now more affordable.

5. What are your predictions for the future of property in Australia?
I predict that this spring, we are going to see an increase in the amount of properties on the market. Going back 8+ years ago, a lot of buyers would hold off until spring to put their properties on the market. Over the past few years there really wasn't a good or bad time to launch a campaign. Everything was selling! There has been some uncertainty and negativity in the market towards the start of the year - the election has had some baring on investors, the Royal Commission clamping down on lenders making it harder to get finance and interest rates. Now that the majority of these issues are behind us and with spring just around the corner, we will see a further increase in buyer activity, sale prices should start to rise, and more properties should hit the market. Should be a great end to the year and even better start to 2020!

6. How are first home buyers faring in market?
I think that more first home buyers are getting excited about buying their first home. Apart from being able to lock down houses that they could have missed out on in the past, they are also (in my opinion) buying right at a crucial point of the market. Many of the first homebuyers I'm meeting, I'm suggesting they get in now so they can see the benefits in capital growth when the market turns. When negotiating, what's another 10 – 20k to get their foot in the door now when we are at this point in the market. 12 months from now you will look back and realise how well you purchased. Things will pick back up, it's only a matter of time.

7. Why do you have a such a strong relationship with your Mortgage Express broker?
Getting finance approvals can be one of the most confusing parts of buying a house. Luckily we are very fortunate to work alongside Christine Penford from Mortgage Express. Christine is extremely knowledgeable, in-tune with what's happing in the finance world and keeps us in the loop as well. I put everyone I meet through her including my friends and family. Christine takes the time to meet our clients, find out their current situation and then matches them with the best lending company with the right product to suit the client's requirements. Christine explains everything in layman's terms so our clients understand and know exactly where they stand.

If you need advice around buying your first home or you're considering growing your property portfolio with an investment property, it's worthwhile talking to our team of brokers about your finance needs. Contact Mortgage Express today and we'll put you in touch with a local broker who can meet you at a time that suits you.
---
---
Disclaimer:
While all care has been taken in the preparation of this publication, no warranty is given as to the accuracy of the information and no responsibility is taken by Finservice Pty Ltd (Mortgage Express) for any errors or omissions. This publication does not constitute personalised financial advice. It may not be relevant to individual circumstances. Nothing in this publication is, or should be taken as, an offer, invitation, or recommendation to buy, sell, or retain any investment in or make any deposit with any person. You should seek professional advice before taking any action in relation to the matters dealt within this publication. A Disclosure Statement is available on request and free of charge.
Finservice Pty Ltd (Mortgage Express) is authorised as a corporate credit representative (Corporate Credit Representative Number 397386) to engage in credit activities on behalf of BLSSA Pty Ltd (Australian Credit Licence number 391237) ACN 123 600 000 | Full member of MFAA | Member of Australian Financial Complaints Authority (AFC