Rising prices for new and used vehicles is likely to continue in the coming months, as demand for vehicles outstrips supply and the production of new cars continues to be hampered by the pandemic. If you're in the market for a used or new car, here's more on why vehicle prices have hit an all-time high, and what to do about it.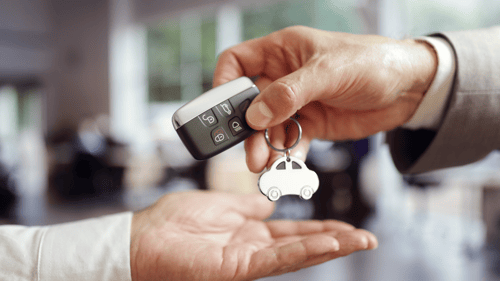 More demand, less supply
Manufacturing cuts as a result of the pandemic have slowed down vehicle production, while demand for transport is largely being fueled by a surge in home deliveries, a move away from public transport, and a rise in the number of construction and development projects taking place across Australia.

Recent figures show more than 100,000 new vehicles were sold in Australia in May 2021, up 68 per cent year on year. But a slow-down in vehicle production has increased wait times, with some buyers having to wait upwards of 8 months for their new car to arrive. It's likely this demand will continue to drive vehicle prices upwards, at least for the next 12 months.
Used cars impacted too
But it's not just new car prices that are being pushed up by demand. Used car prices recently hit an all-time high too, up 34 per cent year on year according to credit-rating firm Moodys, as more Australians are choosing used cars over new cars because of the rising prices and extended wait times.

Additionally, companies that operate fleet vehicles are holding onto their cars for much longer – with lockdown orders in place, cars aren't being driven so mileage remains low – and that means fewer trade-ins are coming to market, yet another factor fueling demand.

In some instances, some used cars are selling for more than they sold for brand new! Take 4-wheel drives, for example, where demand for these vehicles is driving price rises as more Australians get out to explore their own country unable to travel abroad.
Get pre-approved finance to get ahead
Whether you're in the market for a new or a used car, limited supply, longer wait times, and more demand means it's vital you get ahead and have your vehicle finance sorted before you even start looking for a car.

Pre-approved finance is vital in a situation where you may be vying against other buyers for the same vehicle. Put yourself in the best possible position to secure the vehicle you're after without having to wait while your finance is approved. Get in touch with our team today to arrange vehicle finance pre-approval.
---
While all care has been taken in the preparation of this publication, no warranty is given as to the accuracy of the information and no responsibility is taken by Finservice Pty Ltd (Mortgage Express) for any errors or omissions. This publication does not constitute personalised financial advice. It may not be relevant to individual circumstances. Nothing in this publication is, or should be taken as, an offer, invitation, or recommendation to buy, sell, or retain any investment in or make any deposit with any person. You should seek professional advice before taking any action in relation to the matters dealt within this publication. A Disclosure Statement is available on request and free of charge.
Finservice Pty Ltd (Mortgage Express) is authorised as a corporate credit representative (Corporate Credit Representative Number 397386) to engage in credit activities on behalf of BLSSA Pty Ltd (Australian Credit Licence number 391237) ACN 123 600 000 | Full member of MFAA | Member of Australian Financial Complaints Authority (AFCA) | Member of Choice Aggregation Services.