Around 1.5 million borrowers could face mortgage stress over the next four years the Reserve Bank warns, as existing interest only loans will convert to principal and interest loans. While most borrowers will simply move to principal and interest repayments, a significant proportion may find the step-up too difficult to manage. Read on to find out how you can prepare yourself for this type of scenario.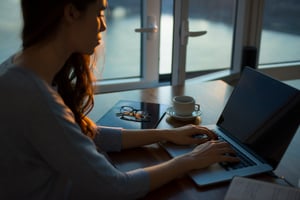 A significant proportion of debt
In February 2018, Reserve Bank officials highlighted the number of interest only loans that are due to expire between 2018 and 2022. The number totals 220,000 with a value upwards of $100 billion, around 30 per cent of all outstanding national mortgage debt.
Over the next four years, borrowers will need to consider one of three options. Firstly, rolling over their loan into another interest only loan, but borrowers will need to meet much stricter lending requirements and not every lender will allow this to happen for a further term so you may need to move banks. A second option would be to convert the interest only loan into a principal and interest loan and accept what could be a 30 to 40 per cent rise in repayments. Borrowers who are unable to choose either of the first two options may need to sell their property in order to improve their financial situation.
While some borrowers will be able to simply roll over onto a principal and interest loan, a potentially challenging situation is that around one third of these mortgages have less than one month's prepayment in their accounts, in a slowing property market and often without much equity to soften the blow.
"Liaison with the banks suggests that there is a small share of borrowers who have not accumulated prepayments despite having had their loan for some time and may have little margin for unexpected increases in living expenses or income falls," said Reserve Bank officials.
Mortgage lending standards
Despite measures undertaken by APRA (Australian Prudential Regulation Authority) and ASIC (Australian Securities and Investments Commission) to strengthen mortgage lending standards, falling house prices remain a big uncertainty in terms of overall financial stability.
Borrowers with high loan-to-value ratios (LVRs) could find themselves in a position of negative equity, and investors selling up to minimise capital losses could exacerbate the fall in house prices and impact the housing wealth of all home owners.
Already in the first quarter of 2018, house prices declined in both Sydney and Melbourne previous property hot spots, with Sydney house prices falling by around 5 per cent since the peak in mid-2017.
Broader lending options
Borrowers need to consider a broader range of lending options when it comes to finding the right mortgage product to fit their needs. That's where it pays to work with a mortgage broker: Mortgage Express brokers are ideally placed to shop around on behalf of borrowers, researching lending options and helping navigate the ever-complex property market.
Get in touch with Mortgage Express to talk about your options when it comes to converting from an interest only loan at the end of your loan term.
References:
https://www.brokernews.com.au/resources/featured-content/preparing-for-the-switch-248863.aspx
http://www.abc.net.au/news/2018-02-20/rba-warns-on-interest-only-loans-and-financial-stability/9464536
https://www.yourmortgage.com.au/mortgage-news/rba-warns-of-reset-shock-as-loans-convert-to-principalandinterest/248779/
---
Disclaimer:
While all care has been taken in the preparation of this publication, no warranty is given as to the accuracy of the information and no responsibility is taken by Finservice Pty Ltd (Mortgage Express) for any errors or omissions. This publication does not constitute personalised financial advice. It may not be relevant to individual circumstances. Nothing in this publication is, or should be taken as, an offer, invitation, or recommendation to buy, sell, or retain any investment in or make any deposit with any person. You should seek professional advice before taking any action in relation to the matters dealt within this publication. A Disclosure Statement is available on request and free of charge.
Finservice Pty Ltd (Mortgage Express) is authorised as a corporate credit representative (Corporate Credit Representative Number 397386) to engage in credit activities on behalf of BLSSA Pty Ltd (Australian Credit Licence number 391237) ACN 123 600 000 | Full member of MFAA | Member of Credit Ombudsman Services Ltd (COSL) | Member of Choice Aggregation Services.