Buying a home in Australia? Your lender will likely require a bank valuation to calculate the loan to value ratio (LVR) of your home loan. Bank valuations help lenders weigh up the risk of lending. A higher LVR means more risk for the lender, which could impact the amount you may be able to borrow. In this article, we'll take a look at some of the factors making up a bank valuation, as well as the impact they can have on your borrowing capacity.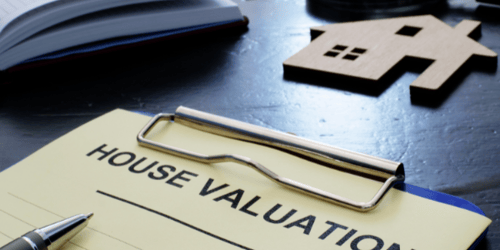 What is a bank valuation?
When you're ready to buy a property, your lender may request a bank valuation. As the name implies, a bank valuation is the value of the property as decided by a lender using an independent valuer.
Using the results of the valuation, the lender will calculate the loan to value ratio (LVR) – your loan amount divided by the bank's valuation of your property expressed as a percentage – to weigh up the risk of approving your home loan.
Typically, lenders require at least an 80 per cent LVR – which means the borrower would be required to cover the other 20 per cent in their deposit. However, some lenders will consider higher LVR's upwards of 80 per cent, but will usually charge lenders mortgage insurance, an additional cost that high LVR borrowers need to factor in.
How is property value calculated?
There are a few factors that lenders consider when calculating the value of a property:
Location

Council zoning, planning and restrictions

Property and land size

Number of bedrooms

Building structure and condition

Fixtures and fittings

Vehicle access to the property (driveways) or garage

Recent sales and similar properties in the area

Areas for improvement
During the pandemic, most valuations are being carried out from the street and then compared to recent sales data of similar properties in the area. But there are times when an inspection of the inside of the property is necessary.
How does a bank valuation differ from the market estimate?
When it comes to understanding your property's value, it's important to note that the bank valuation is not the same as the market estimate. While a bank valuation helps lenders determine how much you may be able to borrow, along with the associated risk for both lender and borrower, the market estimate is the property's potential selling price as determined by the market.
Bank valuations are typically a more conservative estimate of your property's worth, driven by the lender's appetite for risk and responsible lending requirements. The market estimate, on the other hand, is driven by how much potential buyers are prepared to pay. And, when the property market is booming, quite often the market estimate is considerably higher than a bank valuation.
How does the bank valuation impact borrowing?
Sometimes bank valuations come in lower than expected which means borrowers face a higher LVR. That could mean the borrower needs to make up the shortfall by topping up their deposit or having someone act as a guarantor to cover the extra amount required. Or the lender may charge lenders mortgage insurance if the loan to value ratio is above 80 percent.
Where to next?
For advice about how much you may be able to borrow, buying a first home, or refinancing an existing mortgage, contact a Mortgage Express broker today.
---
While all care has been taken in the preparation of this publication, no warranty is given as to the accuracy of the information and no responsibility is taken by Finservice Pty Ltd (Mortgage Express) for any errors or omissions. This publication does not constitute personalised financial advice. It may not be relevant to individual circumstances. Nothing in this publication is, or should be taken as, an offer, invitation, or recommendation to buy, sell, or retain any investment in or make any deposit with any person. You should seek professional advice before taking any action in relation to the matters dealt within this publication. A Disclosure Statement is available on request and free of charge.
Finservice Pty Ltd (Mortgage Express) is authorised as a corporate credit representative (Corporate Credit Representative Number 397386) to engage in credit activities on behalf of BLSSA Pty Ltd (Australian Credit Licence number 391237) ACN 123 600 000 | Full member of MFAA | Member of Australian Financial Complaints Authority (AFCA) | Member of Choice Aggregation Services.