If you're struggling to save a deposit to buy a property, you may be wondering what your options are. Should you keep saving and potentially miss out on a bargain or optimal buying conditions in the market, or do you push ahead and apply for a mortgage with a small deposit? While it's not easy securing a mortgage with a small deposit, it is certainly possible. Here are three ways to do this.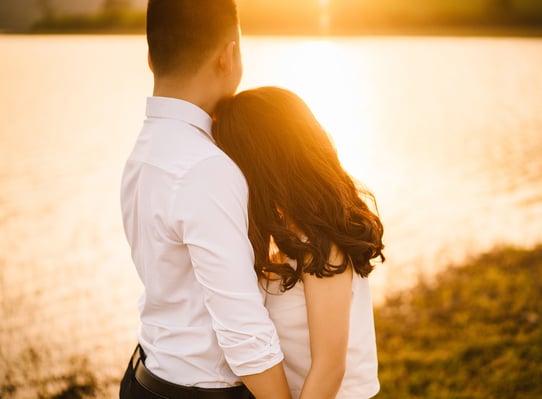 1. Use Equity
If you already own a property – perhaps your own home or an investment property, you may be able to borrow against the equity in that property to purchase your next property.

Home equity is the difference between the market value of your property and the amount still owing on your home loan. So, if the market value of your home is more than the amount you owe, you may be able to use some of this to get a loan.

To calculate your equity:
Take the market value of your home.
Subtract the amount you owe on any lending secured by the property.

For example, if the market value of your home is $500,000 and your total lending amount is $200,000, then your equity would be $300,000.

Lenders will allow you to use a portion of this equity amount and If you do decide to take out a loan using your equity, it's important you're aware of any loan-to-value ratio (LVR) restrictions that may apply. Talk to your Mortgage Express broker for a clearer understanding of how using equity works.

2. Guarantor or gift
A family guarantor is someone who has a property and puts up security for the deposit you don't have. The guarantor must have enough equity in their own property to do this. Once your property's value increases or you pay down your debt to the 80% loan to value ratio, you can apply to have the family member's property removed as security.

Similar to a family guarantor is gifting – a family member who gifts you the deposit you need to buy a property. Many parents do this for their children to help them onto the property ladder but of course it relies on your family members having the money to do so!

3. Low Deposit Home Loan
Borrowing more than 80% of the purchase price is considered a high risk to lenders and many lenders limit the amount they will lend you with a low deposit. In saying that, there are some lenders who will lend more than 80%. Low deposit home loan lenders require you to show strong evidence to support that you're a good borrower. Here are some of the criteria you'll need to prove:

• A good income
• Loan purpose
• Property – certain property types may be restricted from this type of lending
• Clean credit history and low level of debt
• Genuine savings

It is important to note that when you only have a small deposit, the Lender you choose could charge a fee for the higher risk, called Lenders Mortgage Insurance (LMI) or a Risk Fee. Your Mortgage Express broker can help you understand the costs and options, as they have access to a panel of low deposit home loan lenders, each with their own lending criteria, and will be able to match you up with the right lender.

To find out more about buying a home with a small deposit, get in touch with one of our team. We're experienced at helping first home buyers and property investors buy property even with a small deposit.
---
---
Disclaimer:
While all care has been taken in the preparation of this publication, no warranty is given as to the accuracy of the information and no responsibility is taken by Finservice Pty Ltd (Mortgage Express) for any errors or omissions. This publication does not constitute personalised financial advice. It may not be relevant to individual circumstances. Nothing in this publication is, or should be taken as, an offer, invitation, or recommendation to buy, sell, or retain any investment in or make any deposit with any person. You should seek professional advice before taking any action in relation to the matters dealt within this publication. A Disclosure Statement is available on request and free of charge.
Finservice Pty Ltd (Mortgage Express) is authorised as a corporate credit representative (Corporate Credit Representative Number 397386) to engage in credit activities on behalf of BLSSA Pty Ltd (Australian Credit Licence number 391237) ACN 123 600 000 | Full member of MFAA | Member of Australian Financial Complaints Authority (AFCA)