A bad credit rating can put the brakes on your home buying plans, but it doesn't have to be the end of your journey. Understanding what bad credit is, how to avoid it, and what your options are if you already have a bad credit rating, can help you decide on the next steps to take when buying property.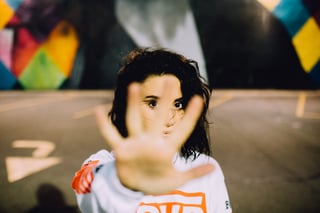 What is bad credit?
If you've ever missed a payment on a bill, credit card or your mortgage, you may already have a negative listing on your credit file. Bad credit means you have one or more negative listings in your credit file.
Credit providers, including banks and other lenders, will refer to your credit file on any application you make for credit and, depending on how many negative listings you have and the type, it could greatly decrease your chances of getting a loan.
Avoiding bad credit
Blemishes on your credit file can stop you from borrowing as lenders view these in an unfavourable light, so it's important you understand how bad credit occurs. Here are some examples of what you'd find on a bad credit file, along with the ways in which to avoid these:
Unpaid bills and late payments - not paying bills or paying late can negatively affect your credit rating. Ensure you stay on top of your repayments, paying the correct amount by the due date.
Mortgage arrears – If you've missed one or more repayments on your home loan, chances are good that lenders won't refinance your loan. Manage your budget carefully to ensure your mortgage is paid on time and contact your lender immediately should you experience financial hardship and be unable to meet your repayments.
Previous credit rejections and too many applications – if you've applied for credit several times only to be rejected, this can raise a red flag with lenders. Avoid applying for credit more than once every six months and talk to your mortgage broker first about your options before just applying to all lenders.
Negative listings like defaults, bankruptcy and judgements can negatively impact your loan applications. Bankruptcy records remain on file for five to seven years, and lenders can access this information at any time.
What are my options?
If you already have a bad credit file, there are lenders within Australia that will consider a home loan application from someone with bad credit. However, it's important to note that a bad credit home loan should only be used as a short to medium-term fix, rather than a long-term solution, and the intent should be to refinance back to a prime lender once your credit history is clear.
A bad credit home loan can provide some much-needed breathing space: Time for you to clear your bad debts and clean up your credit file while maintaining your current repayments. Once you have a proven track record of repayments with no arrears, it may be possible to refinance to a better interest rate.
If you'd like advice around a bad credit home loan, get in touch with one of our brokers today. We're experienced in helping clients with bad credit and low deposit secure home loans, and we'll help you plan a long-term financial solution to ensure you stay on track.
References:
https://www.yourmortgage.com.au/home-loan-guide/six-ways-to-get-a-loan-with-bad-credit/118229/
https://www.homeloanexperts.com.au/bad-credit-home-loans/
https://www.finder.com.au/home-loans/bad-credit-home-loans
---
Disclaimer:
While all care has been taken in the preparation of this publication, no warranty is given as to the accuracy of the information and no responsibility is taken by Finservice Pty Ltd (Mortgage Express) for any errors or omissions. This publication does not constitute personalised financial advice. It may not be relevant to individual circumstances. Nothing in this publication is, or should be taken as, an offer, invitation, or recommendation to buy, sell, or retain any investment in or make any deposit with any person. You should seek professional advice before taking any action in relation to the matters dealt within this publication. A Disclosure Statement is available on request and free of charge.
Finservice Pty Ltd (Mortgage Express) is authorised as a corporate credit representative (Corporate Credit Representative Number 397386) to engage in credit activities on behalf of BLSSA Pty Ltd (Australian Credit Licence number 391237) ACN 123 600 000 | Full member of MFAA | Member of Credit Ombudsman Services Ltd (COSL) | Member of Choice Aggregation Services.