For potential first home buyers, buying a property "off the plan" could be an affordable means of getting a foot onto the property ladder. Of course, as with any real estate investment along with the benefits come a number of risks and before you commit to an off the plan property, it's important you understand exactly what these are. Take a look at the pros and cons of buying off the plan.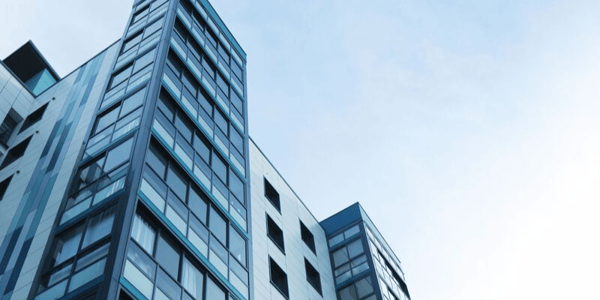 What is buying off the plan?
Simply put, buying "off the plan" means buying a property that hasn't yet been built. In Australia, that phrase is usually used when referring to apartments, units and townhouses. Developers supply potential buyers with information about the property development to help them visualise what their new home will look like once it's constructed. The information supplied to buyers usually includes the plans, artist renderings of the interior as well as access to display suites that buyers can tour.

Once a contract is signed, buyers are required to pay a deposit to the developer – usually between 5% and 20% of the estimated sale price – with the remainder of the price broken up into progress payments directly related to construction of the property or on completion of the property.

What are the benefits?
High value, low capital outlay
One of the biggest advantages to buying off the plan is that you're buying a property at current market price with just a deposit payment and you have time to organise your finances while the property is being built. What's more, the property value could increase over the time it takes to be built which could reduce your loan to value ratio (LVR) while you've already locked in a purchase price.

Tax benefit
If you're purchasing off the plan for investment purposes, you may be able to claim depreciation on your tax for items like fixtures and fittings.

Stamp duty savings
In certain states in Australia, governments offer bonuses and reductions in stamp duty – the tax levied by state and territory governments - for buying off the plan, saving you thousands of dollars. It's worthwhile checking with your state or territory government to see if any concessions or exemptions apply in your case.

Government grants
First home buyers could benefit from the government's First Home Owner Grant (FHOG) scheme which may help with some of the costs involved in buying an off the plan property.

What are the risks?
A fall in the property market
If house prices decline, you could be left with a property worth less than the agreed contract value which could make it difficult to secure finance for the full amount and could mean you having to find the cash to cover the shortfall yourself.

Not what you expected
When buying off plan, there is always a risk that you won't like the end result – be it the property's appearance or its liveability. Developers are also entitled to swap out finishes for similar quality fixtures and fittings should they choose to do so, so it might pay to specify your preferred brand of fixtures and fittings in the contract to avoid disappointment.

Poor quality
The quality of work may also not meet your standards. As there is no history of the property to look over for signs of structural issues, you won't know the quality of the property until it's built.

Delays or failure to complete
When it comes to construction, unexpected delays are inevitable. However, most off the plan contracts allow a sunset clause – a set time limit by which time the property must be built or the contract is voidable and the buyer's deposit refunded. If the development fails to go ahead, you should be entitled to get the deposit back. Also check the clauses around what happens if the developer goes bankrupt as this could jeopardise the refund of your deposit.

Buying off the plan certainly presents a unique opportunity for first home buyers and investors alike. But, as always, it pays to do your homework and to seek advice around your options when it comes to finance.

Get in touch with a Mortgage Express broker today if you're considering buying off the plan. Our team of experienced and professional mortgage brokers can walk you through the process to ensure you're fully aware of your options.

Are you likely to qualify for the Governments new First Home Loan Deposit Scheme? Take our online quiz to find out.

If you need advice around buying your first home or you're considering growing your property portfolio with an investment property, it's worthwhile talking to our team of brokers about your finance needs. Contact Mortgage Express today and we'll put you in touch with a local broker who can meet you at a time that suits you.
---
Disclaimer:
While all care has been taken in the preparation of this publication, no warranty is given as to the accuracy of the information and no responsibility is taken by Finservice Pty Ltd (Mortgage Express) for any errors or omissions. This publication does not constitute personalised financial advice. It may not be relevant to individual circumstances. Nothing in this publication is, or should be taken as, an offer, invitation, or recommendation to buy, sell, or retain any investment in or make any deposit with any person. You should seek professional advice before taking any action in relation to the matters dealt within this publication. A Disclosure Statement is available on request and free of charge.
Finservice Pty Ltd (Mortgage Express) is authorised as a corporate credit representative (Corporate Credit Representative Number 397386) to engage in credit activities on behalf of BLSSA Pty Ltd (Australian Credit Licence number 391237) ACN 123 600 000 | Full member of MFAA | Member of Australian Financial Complaints Authority (AFC