Living through a pandemic has changed most of us. From the way we work, to the way we communicate with those around us, to the things we used to do but can no longer do. Following on from last month's article, which drew inspiration from Gilbert Enoka, this month Vicky Devine caught up with Christine Penford, top 10 Mortgage Express Finance Consultant for 2020. Christine shared her learnings from lockdown and we recorded an account of Vicky's questions and Christine's responses.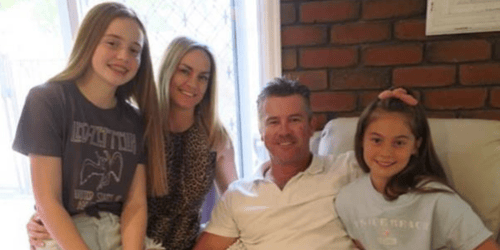 We can get through anything
What did you consciously stop doing?
Letting the media play havoc with my thoughts and mindset! I very quickly realised I needed to throw my entre routine out. No office visits, no face to face appointments, no time with my work mates; it all stopped!
During the first few weeks of lockdown, I literally worked from the moment I woke, to the time I passed out asleep after midnight, every day, 7 days a week. Although I was busy and nervous of the unknown, I realised I couldn't maintain this. I stopped, reassessed and went back to basics, I'm talking very basic.
My new routine has not changed much from March but it works; consciously get up and shower to start my day, go to the kitchen bench to work, go for a walk at 4.00 pm every day, cook dinner, work till around 10.00pm, watch TV till bed and repeat.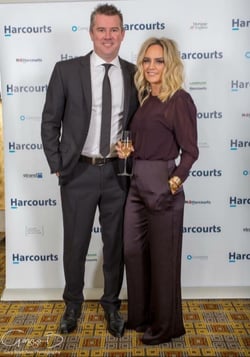 What have you started to do?
Eat dinner with my family every night at a reasonable hour - my girls pre-COVID always complained that we ate too late. I was working three to four evenings a week so dinner was on the fly and at 8.30pm most nights.
I very quickly had to learn how to manage and run my business without the use of a printer/scanner and offer solutions to clients with regards to signing documents. No more paper required in my office!! And I connect with clients and business associates in an online forum rather than face to face now.
What was your biggest learning?
How strong my family is - we can get through anything!!
How much time I can spend with my husband and enjoy it, this was a big surprise!
Navigating my way around new online platforms like Zoom, ID You, DocuSign. I am not confident on my computer at the best of times but this has quickly become my biggest strength and only tool to continue working.
How has it impacted your clients and how you work with them?
Renegotiating and obtaining sharp interest rates for clients is something I do on a daily basis, however, this has increased tenfold with many trying to save every dollar they can and becoming more aware of what other lenders are offering. This doesn't always mean changing lenders but about negotiating with current lenders to maintain and strengthen relationships with clients to ease the financial burden during this difficult period.
My client network and data base is very strong. I connect with all my clients by way of email, text or call a few times every month. During this time, the connection with my clients was more important than ever, it proved to be a source of reassurance and comfort on both sides. I've received so many lovely messages of appreciation for keeping clients updated and communication lines open.
Surprisingly, I have maintained a strong level of applications involving new purchases and a massive increase in referrals from existing clients. Conversations with clients around policy and lender appetite have increased due to so many changing factors during COVID with employment, income and constant change in lender policies.
Lockdown Learnings
Whatever it is that has changed for you, we hope the lessons learnt in lockdown are changes for the positive.
Do you have any learnings from your recent time in lockdown or through the COVID crisis? We'd love to hear from you if you do. Please drop Vicky a line with any learnings you'd like to share and we'll post them on our Facebook page for others to learn from.
---
Disclaimer:
While all care has been taken in the preparation of this publication, no warranty is given as to the accuracy of the information and no responsibility is taken by Finservice Pty Ltd (Mortgage Express) for any errors or omissions. This publication does not constitute personalised financial advice. It may not be relevant to individual circumstances. Nothing in this publication is, or should be taken as, an offer, invitation, or recommendation to buy, sell, or retain any investment in or make any deposit with any person. You should seek professional advice before taking any action in relation to the matters dealt within this publication. A Disclosure Statement is available on request and free of charge.
Finservice Pty Ltd (Mortgage Express) is authorised as a corporate credit representative (Corporate Credit Representative Number 397386) to engage in credit activities on behalf of BLSSA Pty Ltd (Australian Credit Licence number 391237) ACN 123 600 000 | Full member of MFAA | Member of Australian Financial Complaints Authority (AFCA) | Member of Choice Aggregation Services.