It's not hard to imagine how far reaching the effects of global warming are on our natural environment. Just consider for a moment some of the recent extreme weather events here in Australia: from heat waves and droughts to flash flooding and bush fires, Australia has certainly experienced some of the worst. It's hardly surprising then that environmental concerns are fast becoming a key factor for homebuyers in Australia, as they consider how to minimise the risk of climate change hazards.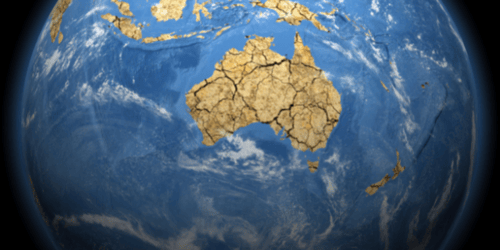 Impact on future property values
The effects of global warming - including rising sea levels, coastal erosion, far hotter temperatures and more bushfires - are likely to have a significant impact on future property values in Australia.
In a report by the Reserve Bank of Australia, it's estimated house prices could fall by as much as 10 per cent in certain areas because of climate change. Coastal and agricultural regions in northern New South Wales and southeast Queensland could experience the strongest decline in values, due to the large number of homes in these areas at risk of coastal flooding.
Natural hazards are the biggest threat
In a recent study undertaken by Australian Housing and Urban Research Institute (AHURI), around a third of those surveyed considered the threat of natural disasters to be a key factor in deciding what region or rural city to live in.
Recent weather events and significant flooding in Queensland and New South Wales only serve to highlight the importance of knowing the risk of a location. A risk which has far-reaching financial and economic consequences, not just on property values, but also on home loan viability and the cost of insurance premiums.
For potential homebuyers and property investors in Australia, the impact of climate change is an important consideration when choosing where to buy property or to invest.
Investing in property
Changing weather patterns will continue to impact our natural environment and the consequences may be far reaching. In the years ahead, we may see changes to the real estate industry, including even more focus on investing in the right areas.
Global warming may affect the property market in a range of ways, whether through a rise in interest rates, higher insurance premiums, or affordability constraints. But property buyers who remain cognisant of the impact climate change can have on risk regions – those that are prone to flooding, drought, or bushfires – should continue to enjoy generous returns on property investment.
For more tips on financial health and wellbeing, investing in property, or buying a first home, follow Mortgage Express on Facebook, or contact us to speak to a mortgage broker in your area.
---
While all care has been taken in the preparation of this publication, no warranty is given as to the accuracy of the information and no responsibility is taken by Finservice Pty Ltd (Mortgage Express) for any errors or omissions. This publication does not constitute personalised financial advice. It may not be relevant to individual circumstances. Nothing in this publication is, or should be taken as, an offer, invitation, or recommendation to buy, sell, or retain any investment in or make any deposit with any person. You should seek professional advice before taking any action in relation to the matters dealt within this publication. A Disclosure Statement is available on request and free of charge.
Finservice Pty Ltd (Mortgage Express) is authorised as a corporate credit representative (Corporate Credit Representative Number 397386) to engage in credit activities on behalf of BLSSA Pty Ltd (Australian Credit Licence number 391237) ACN 123 600 000 | Full member of MFAA | Member of Australian Financial Complaints Authority (AFCA) | Member of Choice Aggregation Services.