New data shows a sharp increase in the number of homeowners going into retirement with a mortgage, while the average debt-to-income ratio amongst those with mortgages has pretty much doubled across every home-owning age group. Not surprising, mortgage stress is also on the rise. We share our tips for coping with and avoiding mortgage stress.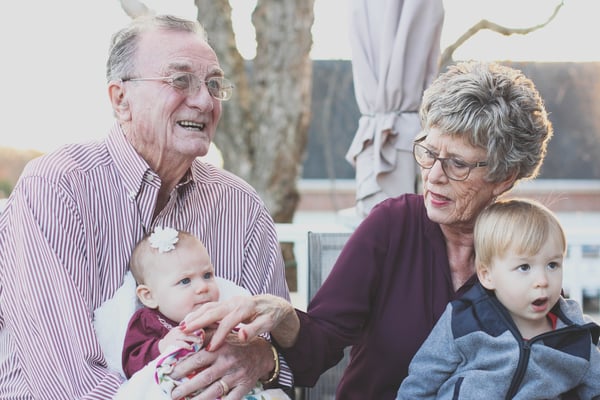 The rise in mortgage stress
A recent survey of income and housing undertaken by the Bureau of Statistics shows a sharp rise in the number of homeowners approaching retirement and still owing money on mortgages. The proportion of homeowners aged 55 to 64 years owing money on mortgages has tripled over the last 26 years from 14 per cent to 47 per cent according to the results of the survey, largely driven by three factors:

1. Property prices increasing ahead of incomes;
2. Flexible mortgage products allowing borrowers to draw down on equity thus pushing out mortgage repayments;
3. And older homeowners taking on larger mortgages or delaying payments knowing they can work longer or draw down on their superannuation balances to pay off their mortgage.

Studies have shown that indebtedness adds to psychological distress, and this is particularly relevant for home owners facing mortgage burdens later in life who may be exposed to financial risk due to changes in health and employment, impacting their ability to pay off a mortgage.

Struggling to make loan repayments
Mortgage stress is a growing concern in Australia as the number of home owners struggling to meet their home loan repayments continues to rise.

If you find yourself with mortgage stress, there are several steps you can take to help make your mortgage more manageable. Here are some of our tips:

• Scrutinise your spending – are there any obvious expenses you can cut out?
• Consolidate your debt and pay down your most costly debt first – i.e. those debts with the highest interest rates.
• Create a budget and stick to it.
• Find another source of income.
• Downsize your home and buy something cheaper.
• Apply for a hardship variation to extend your loan term or take a repayment holiday.
• Talk to your mortgage broker about refinancing your mortgage to better manage your repayments.

Not all of these options may be available and of course, there may be fees attached to some of these. It's important you weigh up any cost outlay with potential savings.

Avoiding mortgage stress
Managing mortgage stress means having a plan in place to avoid getting into that situation in the first place. Setting a budget based on your current financial situation, and sticking to it, can help you plan ahead and stay in control of your finances.

If you are able to, consider building in a buffer to your home loan by maintaining your existing repayments even when the interest rate drops – this will help you pay down your mortgage faster.

For more advice on managing mortgage stress and to arrange a review of your current financial situation, get in touch with a Mortgage Express broker.


---
Disclaimer:
While all care has been taken in the preparation of this publication, no warranty is given as to the accuracy of the information and no responsibility is taken by Finservice Pty Ltd (Mortgage Express) for any errors or omissions. This publication does not constitute personalised financial advice. It may not be relevant to individual circumstances. Nothing in this publication is, or should be taken as, an offer, invitation, or recommendation to buy, sell, or retain any investment in or make any deposit with any person. You should seek professional advice before taking any action in relation to the matters dealt within this publication. A Disclosure Statement is available on request and free of charge.
Finservice Pty Ltd (Mortgage Express) is authorised as a corporate credit representative (Corporate Credit Representative Number 397386) to engage in credit activities on behalf of BLSSA Pty Ltd (Australian Credit Licence number 391237) ACN 123 600 000 | Full member of MFAA | Member of Australian Financial Complaints Authority (AFCA