On 28 July 2021, federal government, in conjunction with NSW and Victoria state governments, announced that it would be extending new support packages to businesses impacted by extended lockdowns. And more recently, South Australia and Queensland state governments have also offered support. If your business has been impacted by the COVID-19 outbreak, read on to find a brief snapshot of the financial assistance or other types of relief you may be eligible for.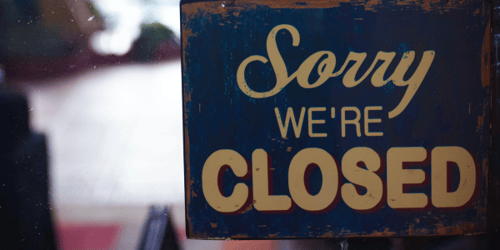 New South Wales
COVID-19 Business Grant
A one-off payment that eligible applicants across NSW can use to pay for business costs incurred from 1 June 2021 to 17 July 2021. Three different grant amounts are available dependent on the decline in turnover experienced over a minimum 2-week period from 26 June 2021 to 17 July 2021, compared to the same period in 2019:
$7,500 for a decline of 30% or more

$10,500 for a decline of 50% or more

$15,000 for a decline of 70% or more
Applications for the COVID-19 Business Grant close at 11:59pm on 13 September 2021. Find out more about eligibility criteria here.
JobSaver payment
Fortnightly payments aimed at helping businesses that may be struggling with cash flow, to maintain employees and pay for costs incurred from 18 July 2021 onwards. Employing businesses may be eligible for up to 40% of their weekly payroll, with a minimum payment of $1,500 per week and a maximum payment of $10,000 per week. Non-employing business may be eligible for $1,000 per week.
To find out more about eligibility criteria or to apply, visit the JobSaver website here.
COVID-19 micro-business grant
Small businesses, sole traders or not-for-profit organisations with an aggregated annual turnover of between $30,000 and $75,000, that have experienced a 30 per cent or more decline in turnover due to lockdown restrictions, and have not applied for either the 2021 COVID-19 business grant or the JobSaver payment, may be eligible to apply for a fortnightly payment of $1,500 to cover business expenses for the duration of the Greater Sydney lockdown. Read about the eligibility criteria and apply here before 11:59pm on 18 October 2021.
Victoria
In Victoria, state and federal governments have teamed up to provide $400 million in support for businesses affected by Melbourne's recent lockdown. Here's a breakdown of the new support programs available to eligible applicants.
Business Continuity Fund
Delivering $5,000 grants to up to around 30,000 businesses that remain impacted by capacity limits because of necessary public health restrictions, 24 eligible sectors are covered by the fund, including gyms, cafes, restaurants, event businesses, catering services and hairdressers. To receive this funding, businesses must have received or be eligible for the Business Cost Assistance Program Round Two.
Licensed Hospitality Venue Fund 2021
Providing grants of up to $20,000 to support licensed venues, recognising that larger venues depend more on dine-in and have higher operating costs. To receive this funding, venues will need to have received or been eligible for the Licensed Hospitality Venue Fund 2021.
Small Business COVID Hardship Fund
Small businesses with a payroll of up to $10 million that have experienced a 70 per cent or greater reduction in revenue will be eligible for grants of up to $5,000.
Commercial Tenancy Relief Scheme
Provides rent relief for eligible tenants, while separate support will be provided to landlords who do the right thing by their tenants. The Scheme is also available to businesses with an annual turnover of less than $50 million that have suffered a decline in turnover of at least 30 per cent due to coronavirus.
Commonwealth Government COVID‑19 Disaster Payment
Most microbusinesses not registered for GST are eligible for the COVID-19 Disaster Payment of $600 or $375 per week. The Victorian Government is establishing a concierge service to help these businesses access this support.
South Australia
Business Support Package
A one-off payment of $3,000 will be paid to eligible businesses that:
Are located in SA

Show an annual turnover of >$75,000 in both 2021 and 2020 financial year

Employ people (in SA) and have a payroll of <$10m in 2020 financial year

Have a valid ABN

Have experienced at least 30% reduction in turnover in the week 20 July 2021 to 26 July 2021 compared to the week prior.
Should there be any non-employing businesses, a $1,000 one-off payment may be available based on the same eligibility criteria excluding the employment criteria.
Find out more and apply here: SA Business Support Application
Queensland
If your business has been impacted by the COVID-19 outbreak, you may be eligible for financial assistance or other types of relief.
Your business may be eligible for a $5,000 grant if you're impacted by the South East Queensland lockdown that commenced at 4pm, Saturday 31 July 2021. Businesses outside of these lockdown areas may also be eligible or a COVID‑19 Disaster Payment if you are a sole trader who lost work and income due to a Queensland COVID‑19 public health order.
There are several assistance schemes available, you only need to click on this tool and discover what support is available from the Queensland and Australian governments, plus Queensland local councils.
Reach out for help
If you are struggling financially, we urge you to reach out as soon as possible. Many of the lenders we work with are looking at ways to help homeowners through the current lockdown crisis. We have mortgage brokers located throughout Australia, experienced at helping homeowners, investors and business owners refinance and refix. Please get in touch if we can assist you.
---
While all care has been taken in the preparation of this publication, no warranty is given as to the accuracy of the information and no responsibility is taken by Finservice Pty Ltd (Mortgage Express) for any errors or omissions. This publication does not constitute personalised financial advice. It may not be relevant to individual circumstances. Nothing in this publication is, or should be taken as, an offer, invitation, or recommendation to buy, sell, or retain any investment in or make any deposit with any person. You should seek professional advice before taking any action in relation to the matters dealt within this publication. A Disclosure Statement is available on request and free of charge.
Finservice Pty Ltd (Mortgage Express) is authorised as a corporate credit representative (Corporate Credit Representative Number 397386) to engage in credit activities on behalf of BLSSA Pty Ltd (Australian Credit Licence number 391237) ACN 123 600 000 | Full member of MFAA | Member of Australian Financial Complaints Authority (AFCA) | Member of Choice Aggregation Services.