There's a lot to think about when it comes to divorce or separation, including a number of decisions that need to be made around your biggest asset: the family home. How property is divided in a divorce or separation will differ in each situation and may need to be decided by the Family Court. Here are some of the things you'll need to think when it comes to splitting the family home in a divorce or separation.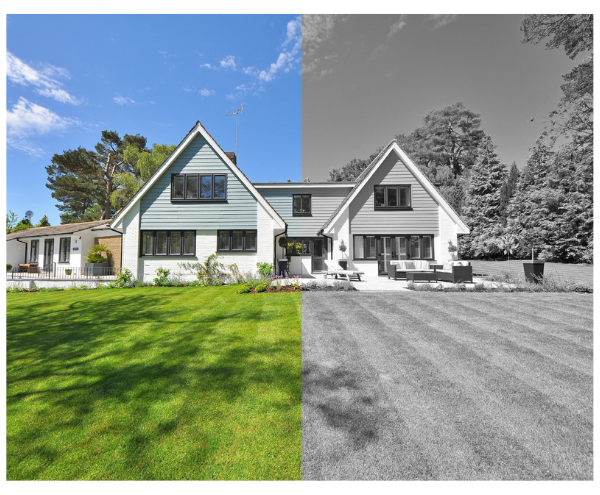 Determine your assets and liabilities
If you are considering a divorce it's vital you have a good handle on your family's finances. You'll need to know who earns what, what your assets are worth, and the total value of your debt – accumulated both separately and jointly. Remember to include your Australian Super in your calculations as that is considered an asset that can be split.

It's worthwhile seeking advice from a professional financial adviser experienced in dealing with family breakdowns who can help project your cash flow going forward so you have a clear idea of what you need to achieve in settlement.

Deciding who gets what
In Australia, there is no formula set out for how assets are split in a divorce and, although there is a broad 50:50 starting point, there are several factors which will determine the outcome and the split. These include:

• The length of your relationship.
• Whether there are dependent children.
• If there is a disparity of earning ability – a high-earning husband versus a stay at home mum.
• What assets were brought into the marriage to begin with.
• Who contributed what, financially and non-financially, during the marriage.

Valuing the property
One spouse may decide to buy out the other and keep the house or agree to receive assets to a similar value so that the other party can continue to live in the property – this is often the case where there are children involved and parents want to maintain continuity and stability. Or the property could be sold and the proceeds divided between both parties.

Whatever option is agreed on, the property will need to be valued or a value will need to be agreed by both parties. Where couples can't agree on the value of the family home, a property valuer may be called in to determine the current market value of the property.

Regardless of whether the property is registered in one or both names, it can be the subject of a property settlement order following a divorce or separation.

Moving on
If you decide that the best option is to sell the family home and split the proceeds, then it's important you research the market carefully so you get the best price possible to ensure a secure financial future.

To help you determine your financial situation going forward and for advice on the best options for mortgage finance, get in touch with a Mortgage Express broker.


---
Disclaimer:
While all care has been taken in the preparation of this publication, no warranty is given as to the accuracy of the information and no responsibility is taken by Finservice Pty Ltd (Mortgage Express) for any errors or omissions. This publication does not constitute personalised financial advice. It may not be relevant to individual circumstances. Nothing in this publication is, or should be taken as, an offer, invitation, or recommendation to buy, sell, or retain any investment in or make any deposit with any person. You should seek professional advice before taking any action in relation to the matters dealt within this publication. A Disclosure Statement is available on request and free of charge.
Finservice Pty Ltd (Mortgage Express) is authorised as a corporate credit representative (Corporate Credit Representative Number 397386) to engage in credit activities on behalf of BLSSA Pty Ltd (Australian Credit Licence number 391237) ACN 123 600 000 | Full member of MFAA | Member of Australian Financial Complaints Authority (AFCA)