Saving a deposit for a mortgage is often the biggest hurdle for many first home buyers. Rising property prices in some areas in Australia means it can take years to save up enough of a deposit. Add to that the cost of Lenders Mortgage Insurance (LMI) and it's easy to see why so many first home buyers struggle to get a foot onto the property ladder. But that's all about to change with a Government scheme aimed at helping more first home buyers.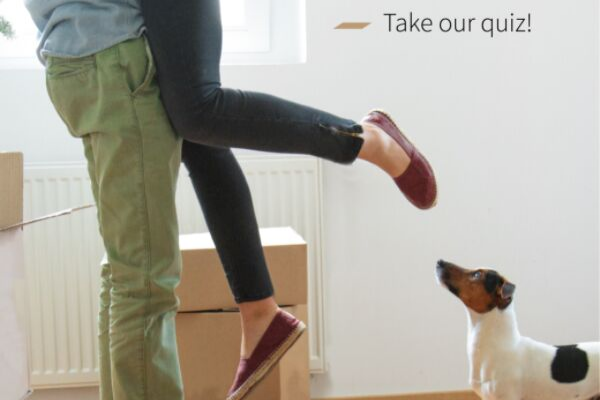 A much-needed leg-up
From 1 January 2020, eligible Australian first home buyers with a 5 per cent deposit can get a home loan without Lenders Mortgage Insurance (LMI) through a Government scheme.

At present, first home buyers typically need a 20 per cent deposit in order to avoid paying mortgage insurance. Under the Coalition's scheme, eligible first home buyers would only need a 5 per cent deposit, with the Government guaranteeing the rest and covering the mortgage insurance under a special loan.

Borrowers would still need to go through the usual checks and balances when applying for a home loan and will eventually repay their loan as usual.

Benefits and eligibility
While it is currently possible to secure a home loan with a 5 per cent deposit, lenders will typically charge LMI when borrowing more than 80 per cent of a property's value. And LMI is expensive: on a $400,000 mortgage with a 5 per cent deposit ($20,000), LMI would be as much as $12,768 (an estimate from Genworth's LMI premium estimator).

With the Government's First Home Loan Deposit Scheme this cost is removed, effectively clearing a sizeable obstacle for first home buyers – not only will the scheme save you money, it will also save you time allowing you to get into the property market much quicker instead of having to wait until you've saved enough to cover your deposit and LMI.

Eligibility to the scheme is limited to first home buyers earning $125,000 a year or less - $200,000 for a couple – up to the first 10,000 borrowers. Along with the First Home Loan Deposit Scheme, most states offer first home owner grants and stamp duty concessions so it's worthwhile researching what's available to you.

To summarise
• If you've saved 5 per cent of the purchase price of your property, the government will guarantee the remaining 15 per cent of the deposit.
• You will still need to borrow 95 per cent, but you can avoid LMI.
• Eligible first home buyers can't be earning more than $125,000 a year ($200,000 for couples).
• Access to the scheme is limited to 10,000 borrowers.
• The value of eligible homes under the scheme will vary by region.
• The scheme starts on 1 January 2020.
• The scheme will make low deposit home loans cheaper. The scheme will be administered through the National Housing Finance and Investment Corporation (NHFIC) in partnership with lenders. In an announcement, the Government said it would prioritise "smaller lenders to boost competition".

Are you likely to qualify?
Want to get an idea of whether you're likely to qualify for the Government's new 5% deposit scheme?

Take our online quiz, to see if you're likely to qualify.

Regardless of your eligibility, the Mortgage Express team would love to help you with your financial objectives. Call us on 1300 853 118 and book an appointment today.

---
Disclaimer:
While all care has been taken in the preparation of this publication, no warranty is given as to the accuracy of the information and no responsibility is taken by Finservice Pty Ltd (Mortgage Express) for any errors or omissions. This publication does not constitute personalised financial advice. It may not be relevant to individual circumstances. Nothing in this publication is, or should be taken as, an offer, invitation, or recommendation to buy, sell, or retain any investment in or make any deposit with any person. You should seek professional advice before taking any action in relation to the matters dealt within this publication. A Disclosure Statement is available on request and free of charge.
Finservice Pty Ltd (Mortgage Express) is authorised as a corporate credit representative (Corporate Credit Representative Number 397386) to engage in credit activities on behalf of BLSSA Pty Ltd (Australian Credit Licence number 391237) ACN 123 600 000 | Full member of MFAA | Member of Australian Financial Complaints Authority (AFC