Since the start of the pandemic in March 2020, Australia's borders have remained closed to foreign arrivals. As a result, the country has experienced its first negative population growth in over a century, a factor that directly impacts both the economy and the housing market. With borders pegged to re-open in mid-2022, experts are predicting more demand for property from migrants and foreigners seeking their own Australian dream. Here's what foreign buyers need to know about buying property in Australia.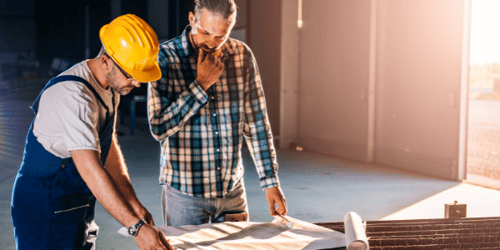 Property values continue to rise
Despite the rate of population growth being at its lowest since 1917, Australia's property values continued to rise throughout the second half of 2020 and into the first quarter of 2021. In March 2021 alone, CoreLogic's national home value index recorded an increase of 2.8 per cent, the fastest monthly growth in 32 years!
Following the pandemic, real estate agents across Australia reported a sharp rise in property enquiries from expats living abroad wanting to return home. And closed borders aren't holding back foreign investors either, with many showing interest in purchasing property in Australia when border restrictions ease.
While Australian expats can buy established property, as per Australia's Foreign Investment Review Board (FIRB) guidelines, foreign investors or potential migrants are restricted to only buying newly built properties or land with the purpose of building a home.
An overview of FIRB guidelines
For those foreign buyers looking to invest in Australian property or with the intent of making Australia their home once borders re-open, here is an overview of FIRB guidelines and answers to some of the questions you may have.
Can foreigners buy property in Australia?
Yes, it is possible for non-residents to buy property in Australia, but they must be granted permission by the FIRB. The FIRB is a federal government body that advises the Treasurer on managing inbound foreign investment. According to FIRB guidelines, foreign investors must apply to FIRB to purchase new dwellings or land to build on.
Does everyone need to apply to the FIRB to buy property?
Just foreigners and temporary Australian residents must apply to the FIRB to buy property in Australia. All other property buyers are exempt from applying for approval.
What types of property can foreign investors buy?
Foreign investors in most instances cannot buy established properties and are limited to investing in new buildings and vacant land that must be developed within 4 years. The application to purchase must be for property that will increase Australia's housing stock. However, they can apply to the FIRB to invest in new buildings: property that has not been previously sold as a dwelling and has not been previously occupied, and temporary Australian residents may be permitted to buy an established dwelling, provided the property is sold when they leave the country.
How much does it cost to apply to the FIRB?
The application fee is dependent on the value of the new dwelling or vacant land. Full details of fees and other important information can be found here.
What happens if foreign property investors breach FIRB rules?
Foreign property investors who do not adhere to FIRB guidelines could face serious penalties. Strict rules are in place to protect Australian citizens who may otherwise miss out on home ownership opportunities.
For a more comprehensive read about Australian property purchases for foreigners, take a look at this blog post: Lending Options for Non-Resident Property Investors in Australia.
While the home buying process for foreign property investors is a fairly straightforward process, it pays to work with an expert mortgage broker who can help you navigate the regulations. Get in touch with Mortgage Express if you'd like advice about buying a home from outside of Australia.
---
While all care has been taken in the preparation of this publication, no warranty is given as to the accuracy of the information and no responsibility is taken by Finservice Pty Ltd (Mortgage Express) for any errors or omissions. This publication does not constitute personalised financial advice. It may not be relevant to individual circumstances. Nothing in this publication is, or should be taken as, an offer, invitation, or recommendation to buy, sell, or retain any investment in or make any deposit with any person. You should seek professional advice before taking any action in relation to the matters dealt within this publication. A Disclosure Statement is available on request and free of charge.
Finservice Pty Ltd (Mortgage Express) is authorised as a corporate credit representative (Corporate Credit Representative Number 397386) to engage in credit activities on behalf of BLSSA Pty Ltd (Australian Credit Licence number 391237) ACN 123 600 000 | Full member of MFAA | Member of Australian Financial Complaints Authority (AFCA) | Member of Choice Aggregation Services.