A lot has changed in the Australian property market over the past 2 years (2015-2017), particularly with regards to non-resident lending and foreign investment in Australian property. While it is still possible for non-residents and temporary residents to buy property in Australia, the rules and regulations are decidedly more complex. Read on to find out more.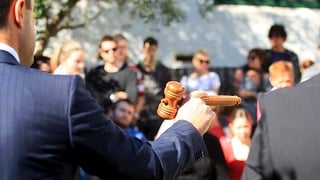 Non-residents
Non-residents who want to buy residential property in Australia, whether to live in or as an investment, have to apply to the Foreign Investment Review Board (FIRB) for permission to do so. The only exceptions are New Zealand Citizens, Australian Permanent Residents and their spouses.
The FIRB oversees foreign investment in Australia and, to improve economic growth, create jobs and preserve existing housing stock for purchase by local residents, aims to ensure that most of the foreign investment in Australia is directed towards new housing development.
As a result, non-resident buyers are legally prohibited from buying existing properties in Australia, but can apply to buy new homes or vacant land provided construction is completed within 4 years from the date of purchase.
Temporary residents
Temporary residents who hold a valid visa allowing them to live in Australia for more than 12 months, are permitted to buy one existing home along with any number of new homes or vacant land, subject to development.
Temporary residents still need to apply to the FIRB for permission to purchase property in Australia, and on leaving Australia are required to sell their property if they purchased it after 24 April 2010.
Applying to buy
To apply to the FIRB, submit a foreign investment application form which can be found here [https://www.ato.gov.au/General/Foreign-investment-in-Australia/] along with the required application fee. Applications can take up to 30 days to be approved or rejected, and a further 10 days until you are notified. Please be aware that purchasing property without FIRB approval is a breach of Australian law.
As a foreign home owner, you are still required to pay all local taxes, council rates, body corporate fees and any other expenses associated with your new property. There is also a 10% withholding of capital gains tax that you will be required to pay to the Australian Tax Office should you decide to sell your property.
In the 2017-18 budget, the Australian Government announced several changes to the foreign investment framework which affect non-resident property owners. You'll find more on these changes here: [http://firb.gov.au/2017/05/3333/]
Applying for a non-resident mortgage
Once you have FIRB approval, you may be able to apply for a mortgage from an Australian lender. It's best you talk to a local mortgage professional to go through your options and ensure you get the right financial solution for your situation.
Mortgage Express brokers have experience in working with non-resident buyers and can guide you through the application process and help you secure your residential property in Australia.
References:
https://www.canstar.com.au/home-loans/im-not-australian-resident-can-still-buy-house/
http://firb.gov.au/resources/guidance/gn03/
http://firb.gov.au/resources/guidance/gn01/
---
Disclaimer:
While all care has been taken in the preparation of this publication, no warranty is given as to the accuracy of the information and no responsibility is taken by Finservice Pty Ltd (Mortgage Express) for any errors or omissions. This publication does not constitute personalised financial advice. It may not be relevant to individual circumstances. Nothing in this publication is, or should be taken as, an offer, invitation, or recommendation to buy, sell, or retain any investment in or make any deposit with any person. You should seek professional advice before taking any action in relation to the matters dealt within this publication. A Disclosure Statement is available on request and free of charge.
Finservice Pty Ltd (Mortgage Express) is authorised as a corporate credit representative (Corporate Credit Representative Number 397386) to engage in credit activities on behalf of BLSSA Pty Ltd (Australian Credit Licence number 391237) ACN 123 600 000 | Full member of MFAA | Member of Credit Ombudsman Services Ltd (COSL) | Member of Choice Aggregation Services.