For many Australians, the key to a comfortable retirement lies in being mortgage-free. Yet many homeowners struggle to pay back their mortgage ahead of retirement, while some even end up with a bigger loan than when they started. If you're working towards being mortgage-free, there are a few strategies that can help you get there. In this guide, we outline 3 steps to being mortgage-free.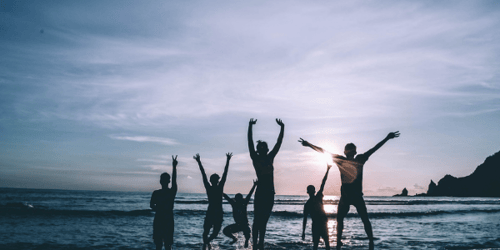 Step 1: Have a plan
To begin with, it helps to have an idea of what your goal is and what you hope to achieve. Do you want to be mortgage-free in the next 10 years? Before you have children? Write down why you want to pay off your mortgage faster, as that will help you to stay motivated while you work towards your goal.
Once you've set your goal, determine how you'll get there. Start by knowing where your money goes. Record a 4-week snapshot of all your income and expenditure, and then write a budget you can stick to, based on your findings.
Having a plan means choosing what's most important to you, and then making changes in your spending and saving habits so you can reach your goal.
Step 2: Increase repayments, decrease spending
If you truly want to achieve your goal of being mortgage-free, the bulk of your earnings should be diverted into your mortgage. You can do this by either cutting out unnecessary spending or generating more income, or both. And there are a few other things you can do that could help too:
Have an offset account so that all of your income is paid directly into your mortgage. That way your loan balance is reduced and the interest on your loan is calculated on your remaining loan balance, potentially saving you dollars in interest charges.

Refinance your home loan to a lower interest rate when rates change significantly, or reduce your loan term and make higher repayments (if you can afford to) so you pay back your mortgage much faster.

Avoid getting stuck with a loan that penalizes you for paying back your loan sooner. Talk to your mortgage broker about restructuring your loan more efficiently.

Don't pay for features you aren't using, to save on unnecessary charges and bank fees.

Pay any lump sums – bonuses, windfalls or inheritance – into your mortgage account to reduce your loan amount and the interest you're charged.

Pay weekly or fortnightly rather than monthly – paying fortnightly means you'll make 26 repayments on your mortgage versus 24 when paid monthly, effectively an extra repayment every year.
Step 3: Get professional advice
When it comes to finding ways to repay your mortgage and get debt-free much faster, it helps to work with someone in the industry who has first-hand experience in helping homeowners reach their goals. Talk to an expert – like a Mortgage Express mortgage broker – about your financial goals. After reviewing your current financial situation, a mortgage broker may be able to help you plan for a financially secure retirement and help you find ways to get debt-free sooner.
---
While all care has been taken in the preparation of this publication, no warranty is given as to the accuracy of the information and no responsibility is taken by Finservice Pty Ltd (Mortgage Express) for any errors or omissions. This publication does not constitute personalised financial advice. It may not be relevant to individual circumstances. Nothing in this publication is, or should be taken as, an offer, invitation, or recommendation to buy, sell, or retain any investment in or make any deposit with any person. You should seek professional advice before taking any action in relation to the matters dealt within this publication. A Disclosure Statement is available on request and free of charge.
Finservice Pty Ltd (Mortgage Express) is authorised as a corporate credit representative (Corporate Credit Representative Number 397386) to engage in credit activities on behalf of BLSSA Pty Ltd (Australian Credit Licence number 391237) ACN 123 600 000 | Full member of MFAA | Member of Australian Financial Complaints Authority (AFCA) | Member of Choice Aggregation Services.