The number of Australian consumers using buy now, pay later platforms has nearly doubled in a year, according to a review undertaken by the Australian Securities and Investments Commission (ASIC). But with one in five consumers struggling to make repayments, there is a growing concern about vulnerable consumers facing financial hardship as a result of taking on too much debt. Consumer advocates are now calling for more regulation around this type of credit.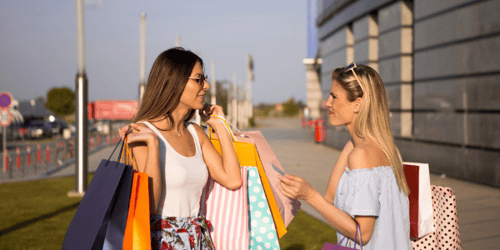 Concerns from consumer advocates
Late last year, ASIC published a report on the buy now, pay later industry in Australia which shows substantial growth over a period of 12 months. According to the review, the number of buy now, pay later transactions increased from 16.8 million in the 2017-2018 financial year, to 32 million in 2018 – 2019, an increase of 90 per cent.

What's more, ASIC's research shows that at least one in five consumers are missing repayments, with missed payment fee revenue totalling a staggering $43 million! While the buy now, pay later method of payment is undoubtedly working well for many consumers, there are a growing number who may be suffering financial harm.

Along with regulatory changes that will come into effect in October 2021, the industry is working to develop a code of conduct that will provide good customer outcomes across a diverse range of business models that operate in the buy now, pay later space, and help address the issue of consumer harm.

From October 2021, obligations will apply to buy now, pay later businesses which will require them to design fit-for-purpose products that meet consumer needs, and to take steps to ensure their products are reaching the right consumers.
Going without essentials to make repayments
ASIC's review used aggregated data from six buy now, pay later providers and four major financial institutions, including Afterpay, BrightePay, Humm, Openpay, Payright and Zip Pay.

Along with its review into the growth of the industry, ASIC also looked at consumer research into behaviour and experiences with buy now, pay later arrangements.

"From our research, we also found that some consumers who use buy now, pay later arrangements are experiencing financial hardship, such as cutting back on or going without essentials — for example meals — or taking out additional loans, in order to make their buy now, pay later payments on time," the report stated.

"There is also a risk that consumers may be paying inflated prices for some goods and services when using a buy now, pay later arrangement."
Understanding buy now, pay later
When you use a buy now, pay later service, you're able to buy a product and delay the payment over several instalments instead of paying the full amount up front. And while you don't pay any interest on the purchase, you are charged fees which can quickly add up.
Before you sign up for buy now, pay later, keep in mind:
It's easier to over spend and buy more than you can afford when you're not paying for something up front.
The fees and other costs to use the service can quickly add up.
It can be hard to keep track of repayments – particularly if you sign up for more than one service.
Too much debt – especially buy now, pay later credit – can impact your ability to borrow for a mortgage, car finance or even a personal loan in the future.
To get the most out of buy now, pay later, we recommend you:
Stick to a limit and only have one buy now, pay later account at a time.
Budget for your debt repayments so that you don't miss any repayments.
Consider linking your buy now, pay later account to your debit card instead of your credit card, so you only spend what you have and you avoid paying credit card interest.
If you do run into trouble with buy now, pay later, it's vital you get financial advice immediately. Talk to a mortgage broker from Mortgage Express and let's get you financially back on track again.
---
Disclaimer:
While all care has been taken in the preparation of this publication, no warranty is given as to the accuracy of the information and no responsibility is taken by Finservice Pty Ltd (Mortgage Express) for any errors or omissions. This publication does not constitute personalised financial advice. It may not be relevant to individual circumstances. Nothing in this publication is, or should be taken as, an offer, invitation, or recommendation to buy, sell, or retain any investment in or make any deposit with any person. You should seek professional advice before taking any action in relation to the matters dealt within this publication. A Disclosure Statement is available on request and free of charge.
Finservice Pty Ltd (Mortgage Express) is authorised as a corporate credit representative (Corporate Credit Representative Number 397386) to engage in credit activities on behalf of BLSSA Pty Ltd (Australian Credit Licence number 391237) ACN 123 600 000 | Full member of MFAA | Member of Australian Financial Complaints Authority (AFCA) | Member of Choice Aggregation Services.