Does earning reward points or frequent flyer miles while you pay off your mortgage sound too good to be true? It's not as crazy as it sounds: in a bid to snag more business, some home loan lenders offer borrowers the chance to earn reward points or frequent flyer miles on their home loan balance. Read on to find out more about home loans with reward schemes.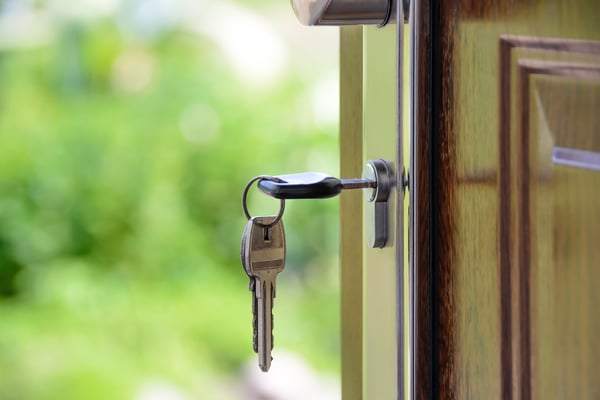 Choosing a reward scheme
There's no doubt that reward schemes linked to your mortgage sound like an excellent idea on paper. But, in many cases, these schemes can end up costing you more than the reward is actually worth.

Before deciding on this type of home loan, ask yourself the following questions:

• Will you have to make extra purchases you don't need in order to earn the rewards?
• Will the program require you to buy from one supplier and discourage you from shopping around for the best price and service?
• Will you be charged to redeem your reward points?
• Do the reward points need to be used within a certain timeframe?

Many of the home loan reward schemes come with package fees or require you to join a rewards program which ends up costing you. And while you may be able to earn enough points to pay for international flights twice a year, the interest rate or the loan features you're being offered may not be in your best interests. It's important you consider the whole package rather than just focusing on the rewards you could earn.

Current reward scheme offers
Virgin Money Reward Me home loan lets you earn 100,000 Velocity Frequent Flyer Points after settlement when you borrow $300,000 or more, and 200,000 bonus Velocity Frequent Flyer Points when you borrow over $1,000,000. Only available on new home loans with an LVR of 90% or below. You'll also get access to offers and experiences from other Virgin family businesses in Australia.

The Macquarie Bank Offset Flyer Home Loan Package offers Qantas program members 10,000 Qantas Points for every $100,000 drawn at settlement, 1,000 Qantas Points every month for the life of your loan, and 25,000 Qantas Points on the third and fifth anniversaries of your loan.

Do your homework first
Finding the right home loan is not just about securing the lowest interest rate – or getting the most points in your reward scheme. Factors like the type of loan, loan term, and mortgage features are just as important. When it comes to mortgages, one size does not fit all. That's why it pays to shop around and compare home loans.

If you're not sure whether a home loan with a reward scheme is the right option for you, talk to a Mortgage Express broker and we'll help you make an informed choice.
---
Disclaimer:
While all care has been taken in the preparation of this publication, no warranty is given as to the accuracy of the information and no responsibility is taken by Finservice Pty Ltd (Mortgage Express) for any errors or omissions. This publication does not constitute personalised financial advice. It may not be relevant to individual circumstances. Nothing in this publication is, or should be taken as, an offer, invitation, or recommendation to buy, sell, or retain any investment in or make any deposit with any person. You should seek professional advice before taking any action in relation to the matters dealt within this publication. A Disclosure Statement is available on request and free of charge.
Finservice Pty Ltd (Mortgage Express) is authorised as a corporate credit representative (Corporate Credit Representative Number 397386) to engage in credit activities on behalf of BLSSA Pty Ltd (Australian Credit Licence number 391237) ACN 123 600 000 | Full member of MFAA | Member of Australian Financial Complaints Authority (AFC