When applying for a mortgage, most lenders require you prove your income which can be a challenge if you're self-employed; particularly if you haven't already done your taxes or been in business for very long. But that doesn't mean the end of your home ownership dreams. At Mortgage Express, we help self-employed borrowers every day, working with lenders who offer alternative options and access to competitive home loans.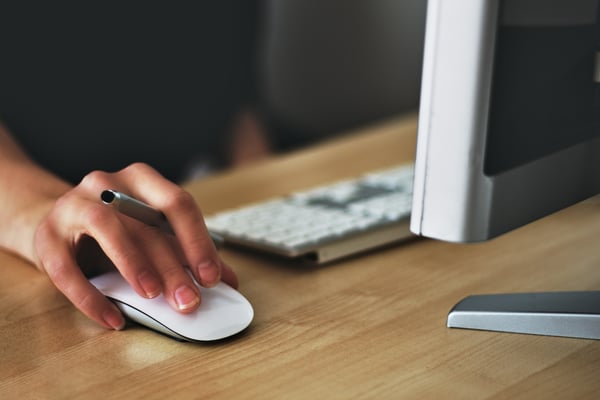 Bank lenders
When applying for a mortgage with one of the banks, self-employed borrowers will be asked to show two of their most recent completed business and personal tax returns, at the very least. They may also be required to show other financial statements like BAS or profit and loss statements, as well as both business and personal bank records to establish long-term cash flow.

In addition, while many banks may allow borrowers to rely on BAS statements where tax records are unavailable, many lenders only use a percentage of the income declared on BAS when calculating your ability to repay a loan, to account for likely business expenses. The exact percentage they use is based on average industry benchmarks, putting you at a disadvantage if your expenses are lower than average.

For example, depending on the industry you operate in, your lender may use 40% of income declared on your BAS statements, which can result in you only being able to secure much smaller loans than you could actually afford based on your real profit margins.

These restrictive requirements aren't always suitable for self-employed borrowers looking to purchase a home or investment property.

An alternative
At Mortgage Express, we work closely with a wide range of lenders to achieve the best outcome for our customers. Self-employed borrowers especially can really benefit from venturing beyond the big names they may be familiar with and exploring the options smaller lenders have on offer.

One of the lenders we work closely with to find solutions the big banks don't always offer is leading non-bank, Bluestone. Bluestone offers home loans for borrowers from all walks of life and has a variety of financial solutions specifically designed for self-employed borrowers who may be struggling to prove their income in traditional ways for a variety of reasons.

Bluestone's home loans offer solutions for business owners from 3 months after ABN registration all the way up to well-established companies. Where tax records are not available, you have a number of other options to prove your income.

For example, if your accountant has prepared your tax returns for at least 12 months, you can ask them to provide a letter to confirm your self-reported income levels. If you do your own books, you can use a mixture of BAS and business and personal bank records to establish income.

More importantly Bluestone does not use automatic credit scoring and does not benchmark income declared on BAS. Instead, all loan applications are assessed on a case-by-case basis and you can work with your Mortgage Express broker to help Bluestone understand your business' unique circumstances and cash flow. This allows Bluestone to gain a far more realistic understanding of your capacity to repay a loan and may help you access the funding you need for your next property purchase.

Get in touch
If you'd like to find more about securing a home loan while self-employed, or you're ready to start on your purchase journey right now, get in touch with a Mortgage Express broker today to discuss your options. For more information about Bluestone, visit our website.
---
Disclaimer:
While all care has been taken in the preparation of this publication, no warranty is given as to the accuracy of the information and no responsibility is taken by Finservice Pty Ltd (Mortgage Express) for any errors or omissions. This publication does not constitute personalised financial advice. It may not be relevant to individual circumstances. Nothing in this publication is, or should be taken as, an offer, invitation, or recommendation to buy, sell, or retain any investment in or make any deposit with any person. You should seek professional advice before taking any action in relation to the matters dealt within this publication. A Disclosure Statement is available on request and free of charge.
Finservice Pty Ltd (Mortgage Express) is authorised as a corporate credit representative (Corporate Credit Representative Number 397386) to engage in credit activities on behalf of BLSSA Pty Ltd (Australian Credit Licence number 391237) ACN 123 600 000 | Full member of MFAA | Member of Australian Financial Complaints Authority (AFCA)