For the first time in more than a decade, the Reserve Bank of Australia is raising interest rates. And with the cost of living at its highest level in 22 years, borrowers have been warned that further rate hikes are likely. The Reserve Bank will be tightening policy at a much faster pace than previously indicated in an effort to regain control of inflation. For those borrowers who are heavily indebted with a limited savings buffer, now is the time to plan ahead.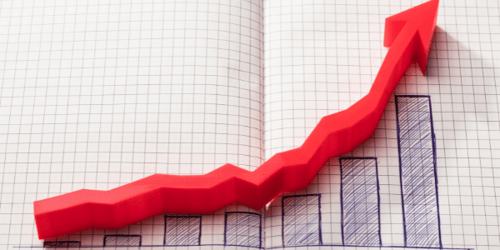 Inflation and interest rates
Australia's economy has performed far better than anticipated, with the annual rate of inflation surging to 5.1 per cent in the first quarter of 2022, surpassing market estimates of 4.6 per cent, and reaching the highest level since the early 2000s.
In response, on 3 May 2022, the Reserve Bank of Australia (RBA) lifted the Official Cash Rate by 25 basis points to 0.35 per cent . Raising the OCR will make borrowing more expensive and dampen demand for goods and services, in turn slowing inflation.
The governor of the Reserve Bank of Australia, Philip Lowe said, "Interest rates will go up, and the stronger the economy, the better progress on unemployment, the faster and the sooner the increase in interest rates will be."
"We need to be prepared for that and people need to have buffers."
A warning for borrowers
For those borrowers who have yet to experience a cash rate rise, this increase will come as something of a shock. But with most of the big banks indicating a rise in lending rates is inevitable, borrowers should prepare for higher mortgage repayments and plan a financial buffer to cover the additional expense. Interestingly, most of the major banks have declared that many of their customers' mortgages are significantly ahead and the level of household savings have also increased dramatically, this is a helpful trend.
With the surging cost of property prices during the pandemic, many new homeowners may have taken on substantially more debt than in previous years, so a rise in mortgage stress seems possible.
Analysis by the RBA shows around 40 per cent of borrowers could comfortably cope with a 2 per cent interest rate rise, as they are already making average repayments covering this level of increase. But at least one in five Australian homeowners may struggle with higher repayments.
Those with fixed rate terms nearing completion should be prepared for higher rates when refixing; shopping around for the best interest rate deal will be more important than ever at this time. Refinancing could also provide an opportunity to lock-in more favourable rates so it's worth discussing your options with your mortgage broker before making any changes to your financial situation.
House price falls forecast
The cost of property surged during the pandemic, with Australia experiencing its steepest growth in house values since the late 1980s. However, the RBA is warning some of this growth could be eroded over the next few years as interest rates rise and demand for housing slows.
Keeping afloat in tough times
There's no doubt that for some homeowners maintaining mortgage repayments will soon be harder, and other customers may experience financial stress. Get ahead and prepare your finances to be future fit by seeking advice from your mortgage broker.
Get in touch with Mortgage Express today to find a broker in your region who can help you calculate what your mortgage repayments could look like with an interest rate rise and help you plan a budget.
---
While all care has been taken in the preparation of this publication, no warranty is given as to the accuracy of the information and no responsibility is taken by Finservice Pty Ltd (Mortgage Express) for any errors or omissions. This publication does not constitute personalised financial advice. It may not be relevant to individual circumstances. Nothing in this publication is, or should be taken as, an offer, invitation, or recommendation to buy, sell, or retain any investment in or make any deposit with any person. You should seek professional advice before taking any action in relation to the matters dealt within this publication. A Disclosure Statement is available on request and free of charge.
Finservice Pty Ltd (Mortgage Express) is authorised as a corporate credit representative (Corporate Credit Representative Number 397386) to engage in credit activities on behalf of BLSSA Pty Ltd (Australian Credit Licence number 391237) ACN 123 600 000 | Full member of MFAA | Member of Australian Financial Complaints Authority (AFCA) | Member of Choice Aggregation Services.