Normally, each year thousands of Australian expats, foreign nationals and temporary residents plan to buy property in Australia. 2020 saw a lot of Australians wanting to return home and, whilst foreign migration numbers were largely affected by our closed borders, Australia which is viewed as a safe country that handled COVID-19 well, is now expecting to see the large numbers return when our international borders reopen.
Whilst lending policy for non-resident home loans differs from bank to bank, a number of non-bank lenders also offer competitive financial products suitable for non-residents who want to purchase, build, renovate, improve or refinance a residential property. Read on to find out more about non-residents buying property in Australia.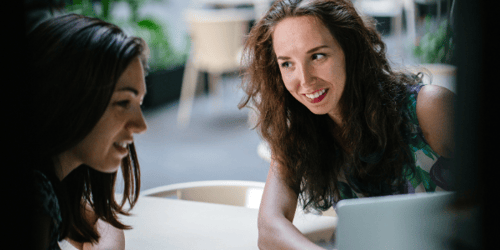 Can non-residents buy property in Australia?
Foreign citizens, Australians living overseas, temporary residents, and New Zealand citizens can buy investment properties in Australia, but there are rules and regulations around the type of house they can buy.
Before non-residents are able to buy property in Australia, they must apply to the FIRB for approval. The FIRB is responsible for channeling foreign investment into new homes, jobs in construction, and the economy as a whole, ultimately working towards increasing housing supply in Australia.
With this goal in mind, non-residents are limited to buying:
New homes.

Vacant land provided construction is planned to be completed within four years.

Established dwellings provided the existing building is demolished and replaced with a greater number of properties than previous.

Homes to live in if they are temporary residents, but the property must be sold on leaving Australia unless the buyer becomes a citizen or permanent resident.
Can non-residents get finance in Australia?
Getting a home loan as a non-resident in Australia can be challenging, as most lenders require the borrower to be an Australian citizen or permanent resident. Over the past few years, many of the banks in Australia have also reduced their risk appetite for non-resident lending.

And while, there are still a few non-resident lenders that offer similar home loan features and interest rates as they do for resident borrowers, these lenders often implement stricter restrictions or require non-resident borrowers to hold a larger deposit, typically greater than 20 per cent. They may also require the non-resident borrower to have earned an income in Australia.
Mortgages for non-residents
While COVID-19 has resulted in a temporary slow-down in the demand from overseas buyers and expatriates wanting to buy property in Australia, with fewer cases of COVID-19 in Australia and a far more positive outlook than in other parts of the world, Australia is likely to be seen as a safe haven for foreign nationals considering relocation or for expats returning home, many of which will be interested in buying property.

At Mortgage Express, we work with some of the lenders that specialize in non-resident financing. La Trobe Financial is one of the few lenders continuing to work with non-residents, providing loans for non-resident and expatriate borrowers looking to invest in Australian property. Interest rates for non-residents, while slightly higher than for resident borrowers, are still competitive with loan terms available up to 25 years and financing up to $2.5 million up to a 75 per cent LVR.

Better Choice Home Loans is yet another option, with its recent launch of a new mortgage product aimed at non-residents wanting to buy property in Australia. The new product will provide housing finance of up to $1.5 million for borrowers with a maximum loan-to-value ratio of 75 per cent. Non-resident investors will have the choice of a variable rate, or a fixed term rate for up to three years, with options to pay principal and interest or interest only.

If you're looking to buy a house in Australia from overseas, talk to the team of mortgage brokers at Mortgage Express. We can help you find options for finance and guide you through the application process.
---
Disclaimer:
While all care has been taken in the preparation of this publication, no warranty is given as to the accuracy of the information and no responsibility is taken by Finservice Pty Ltd (Mortgage Express) for any errors or omissions. This publication does not constitute personalised financial advice. It may not be relevant to individual circumstances. Nothing in this publication is, or should be taken as, an offer, invitation, or recommendation to buy, sell, or retain any investment in or make any deposit with any person. You should seek professional advice before taking any action in relation to the matters dealt within this publication. A Disclosure Statement is available on request and free of charge.
Finservice Pty Ltd (Mortgage Express) is authorised as a corporate credit representative (Corporate Credit Representative Number 397386) to engage in credit activities on behalf of BLSSA Pty Ltd (Australian Credit Licence number 391237) ACN 123 600 000 | Full member of MFAA | Member of Australian Financial Complaints Authority (AFCA) | Member of Choice Aggregation Services.