During the COVID-19 pandemic, many people began taking stock of their lives, re-evaluating their lifestyle and financial position, with particular attention to their superannuation and its investment potential. This focus, combined with factors like a resilient property market, poor returns on cash deposits, and tax advantages, have led to the growth of self-managed super funds (SMSF). In this article, we'll take a closer look at the lending options available to SMSF's as well as the current investment property market.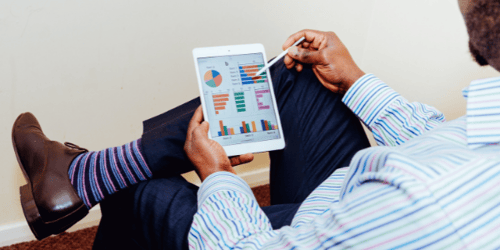 Understanding SMSF's
Self-managed super funds (SMSF) are private super funds that are managed directly by a member who is the trustee of the fund. These are different to industry and retail super funds, in that the owner of the fund chooses the investments and insurance for the SMSF. An SMSF can have up to four members, and all members are responsible for the fund's decisions and for complying with the law.
The growth of the SMSF market
Statistics from APRA reveal that more than half a million self-managed super funds are already in operation in Australia, with the average balance of an SMSF now close to $1 million. By 2033, it's estimated that the SMSF market will swell to $2.23 trillion, the growth of which being largely driven by the lack of adequate yield-generating investments.
Limited recourse borrowing arrangement
With record low interest rates and falling dividends, SMSF trustees are looking at alternative ways to generate income. One such asset class is property. With a limited recourse borrowing arrangement (LRBA), SMSF trustees can borrow from a third party lender, to invest directly in residential or commercial property using funds accumulated in the SMSF.
There are some benefits to using LRBA's, including:
Tax advantages – interest and borrowing expenses are usually tax deductible so will reduce tax payable within the SMSF.
Allowing SME owners to acquire or transfer their business premises into their SMSF to take advantage of potential concessional tax benefits.
Demand for investment property
The rise in SMSF's has resulted in strong demand for light industrial property and for well-located suburban commercial properties. And with more work from home options available post-COVID, there is a growing demand for urban fringe property that is suitable for buyers seeking affordable family homes from where they can work and live.
Lending options for SMSF's
SMSF loans to purchase property assets are available through a limited panel of lenders. Australian residents with an existing SMSF or those in the process of establishing an SMSF, may be eligible for lending to buy residential, commercial or rural residential property to be held as an investment asset within the fund.
Before choosing to invest in property within an SMSF, trustees should:
Seek independent financial and legal advice with regard to borrowing money to purchase an investment property within their SMSF.
Establish the trust structure required for the loan and ensure it complies with the relevant Superannuation Laws.
To purchase an investment property, the SMSF can use the cash funds it has available and borrow the remaining amount. The property is then used as security for the loan. When the loan is repaid, ownership of the property is transferred to the SMSF.
Investing in property within an SMSF is ideal for those with a reasonable level of superannuation savings, who have confidence in residential or commercial property as a long-term investment.
As this type of lending is so specialised, it's important to work with a mortgage broker who understands SMSF's and how they operate. To find out more about borrowing to buy an investment property within an SMSF, contact a Mortgage Express mortgage broker today.
---
While all care has been taken in the preparation of this publication, no warranty is given as to the accuracy of the information and no responsibility is taken by Finservice Pty Ltd (Mortgage Express) for any errors or omissions. This publication does not constitute personalised financial advice. It may not be relevant to individual circumstances. Nothing in this publication is, or should be taken as, an offer, invitation, or recommendation to buy, sell, or retain any investment in or make any deposit with any person. You should seek professional advice before taking any action in relation to the matters dealt within this publication. A Disclosure Statement is available on request and free of charge.
Finservice Pty Ltd (Mortgage Express) is authorised as a corporate credit representative (Corporate Credit Representative Number 397386) to engage in credit activities on behalf of BLSSA Pty Ltd (Australian Credit Licence number 391237) ACN 123 600 000 | Full member of MFAA | Member of Australian Financial Complaints Authority (AFCA) | Member of Choice Aggregation Services.