Negative interest rates are already being used in countries like Switzerland, Denmark and Japan, and there's been some talk about a similar strategy here in Australia. A potential solution to stimulate an economy floundering in the wake of COVID-19, negative interest rates would make borrowing money much cheaper, but saving money more expensive, the opposite of what we have right now. As the coronavirus pandemic drags on, we asked the question, what would happen if Australia had negative interest rates?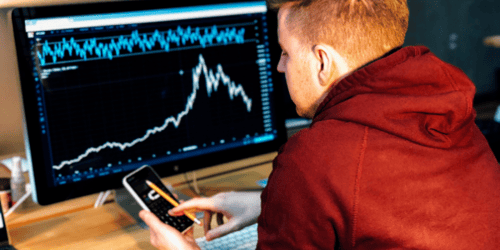 Soften the impact
Historically low interest rates have already made it more affordable to take out a home loan in Australia, while making it less beneficial to keep money in a savings account as interest accrued is much lower too. Negative interest rates take things one step further.

Negative interest rates would mean you earn money when you borrow but spend money to keep your savings in the bank. In other words, the bank would pay you for any loans you take out, while charging a fee for any savings you have in the bank.

What that means when it comes to home loans is, right now, you pay more than the amount you borrow over the life of your loan as the interest charged accrues over time. With negative interest rates, you'd end up paying back less than you borrowed.

In a struggling economy, negative interest rates would encourage people to buy homes, spend using their credit cards, and take out other types of loans. All good things that help boost the economy.

On the flipside, any savings you have in the bank would no longer earn interest. Instead, you'd be charged a fee to keep your money in the bank, making it unlikely that you would save and instead you'd probably feel encouraged to spend your money. Both of these actions are intended to stimulate the economy.
RBA is not considering negative interest
While this may sound like an ideal situation and a solution to our economic woes, the reality is quite different. The Reserve Bank concedes negative interest rates would certainly stimulate the economy by putting downward pressure on the Australian dollar, but says negative interest rates come with a cost too.

"They [negative interest rates] can cause stresses in the financial system that are harmful to the supply of credit and they can encourage people to save rather than spend," it says on a statement released in August 2020.

The Reserve Bank also believes at a time when the value of the Australian dollar is broadly in line with its fundamentals and the market is working well, there is no case for intervention in the foreign exchange market.

So, it seems unlikely we'll see negative interest rates any time soon in Australia. For the time being though, it's worthwhile taking advantage of the historically low interest rates. If you're a first home buyer, get in touch to find out what your options are when it comes to securing finance to buy your first home. And if you're already a homeowner and you haven't reviewed your mortgage in some time – or you're coming to the end of your fixed term – talk to our team about a mortgage review with a view to securing a much more competitive interest rate.
---
Disclaimer:
While all care has been taken in the preparation of this publication, no warranty is given as to the accuracy of the information and no responsibility is taken by Finservice Pty Ltd (Mortgage Express) for any errors or omissions. This publication does not constitute personalised financial advice. It may not be relevant to individual circumstances. Nothing in this publication is, or should be taken as, an offer, invitation, or recommendation to buy, sell, or retain any investment in or make any deposit with any person. You should seek professional advice before taking any action in relation to the matters dealt within this publication. A Disclosure Statement is available on request and free of charge.
Finservice Pty Ltd (Mortgage Express) is authorised as a corporate credit representative (Corporate Credit Representative Number 397386) to engage in credit activities on behalf of BLSSA Pty Ltd (Australian Credit Licence number 391237) ACN 123 600 000 | Full member of MFAA | Member of Australian Financial Complaints Authority (AFCA) | Member of Choice Aggregation Services.