After working through a pandemic year and Australia's first recession in 30 years, many Australians are wondering what lies ahead in 2021. What is the forecast for Australia's property market? Will real estate prices continue to rise? We asked some of our mortgage brokers for their predictions for Australia's property market in 2021. Here's what they think.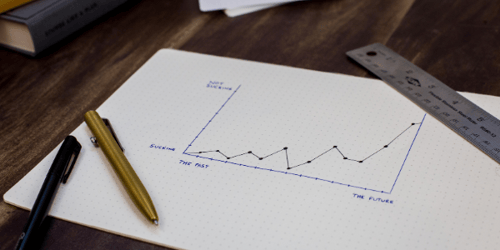 The future looks bright
"The people I speak with are optimistic in how the real estate market is moving and are looking at purchasing sooner rather than later, so I am expecting a busy year ahead helping people into their new properties."
Steven Cox – Finance Broker

"Wow, what a way to start 2021! So many first home buyers entering the market, many of whom I am sitting down with and planning ahead to achieve their goals. Refinancing is still one of the best ways to reduce household debt, and the real estate market here in Melbourne is still so buoyant! All my real estate agents are crying out for new listings as they had a record breaking last quarter to 2020. Personally, I only see the property market going upwards until we see a rise in rates and a reduction in government waivers and grants."
Ismar Muratovic – Finance Broker
A rise in first time buyers
"My prediction is that we will continue to see young individuals/couples who would normally spend their savings travelling overseas, looking to purchase property/properties with their new found savings."
Josh Austin – Mortgage Broker

"I'm working with so many first home buyers who are seeing now as a great time to get into the market. Between low interest rates, government stimulus and perhaps a few extra dollars accumulated during lock-down, they're out in force and confident of their ability to repay debt, especially when it's on par with their rent amounts."
Alisha Scappin – Finance Broker
The right time is now
"Refinancing clients are even more savvy as to what they stand to lose. They understand the trade-off between cash back vs. low rate vs. product features, and with the help of a broker, can make a fair assessment of their options."
Alisha Scappin – Finance Broker

"A lot of people seem to have had a good break over Christmas and have used that time to reflect on 2020 and set new goals for 2021. Things like getting their finances in order, purchasing investment properties and planning for their future. As COVID becomes the norm, I believe people who may have been reluctant to make financial decisions last year, now have increased confidence and are starting these conversations to help strengthen their financial position in 2021."
Kelly Podlich – Finance Broker

"All good things take time, but with so many lender options out there, clients are prioritising their mental health by considering lenders who have shorter lead times. No one wants to make an anxious process even more anxious!"
Alisha Scappin – Finance Broker
Interest rates won't change - but Government Budgets and Lenders' Appetite will
"While we expect interest rate locally to be nailed to the floor now for some years, the boost from Government spending won't be an option long term, which in the last 9 months has generated some of the momentum in the property market. Lenders will continue to look at 'Market Variables" consistently and their appetite to risk - this is the space of underemployed, income and spending habits in line with Covid conditions. All said though, it is the time to become financially fit and look at ensuring all debt is on low interest rates and affordable terms - no better time!"
Vicky Devine - CEO Mortgage Express Australia
A big year for the property market
If you've been holding off making any decisions about your financial future while reflecting on your lifestyle, now may be a good time to get those plans back on track. Talk to a Mortgage Express broker about your financial goals for 2021, and let's get you into your first home or start growing your property portfolio.
---
Disclaimer:
While all care has been taken in the preparation of this publication, no warranty is given as to the accuracy of the information and no responsibility is taken by Finservice Pty Ltd (Mortgage Express) for any errors or omissions. This publication does not constitute personalised financial advice. It may not be relevant to individual circumstances. Nothing in this publication is, or should be taken as, an offer, invitation, or recommendation to buy, sell, or retain any investment in or make any deposit with any person. You should seek professional advice before taking any action in relation to the matters dealt within this publication. A Disclosure Statement is available on request and free of charge.
Finservice Pty Ltd (Mortgage Express) is authorised as a corporate credit representative (Corporate Credit Representative Number 397386) to engage in credit activities on behalf of BLSSA Pty Ltd (Australian Credit Licence number 391237) ACN 123 600 000 | Full member of MFAA | Member of Australian Financial Complaints Authority (AFCA) | Member of Choice Aggregation Services.