With the end of year in sight and a number of lenders offering cashback, rebates and special deals, there's never been a better time to review your home loan or apply for a first home loan. To help you make an informed decision about your future finances, here are some of the offers currently in market.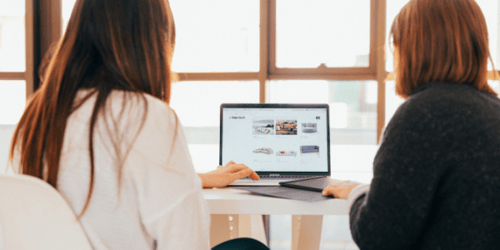 Home loan cashbacks
An increasingly popular incentive used to entice existing homeowners to switch to a new lender, cashbacks range from around $1,000 to $3,000 and tend to come with a number of conditions, like a minimum loan amount or a time limit.
While cashbacks are incredibly attractive – after all, who doesn't want free money! – it's important you read the fine print to ensure you are getting a good deal regardless of the cashback offer.
Below is a selection of home loan providers currently offering a form of cashback:
**Updated - 03/12**
ANZ - refinance rebate $3k
Virgin - $3k rebate, no Lmi under 85%

Bank of Melbourne - $4k

MYstate - $2k per property

ME - 33% discount on LMI for FHB
ANZ – Get up to $1,000 rebate on conveyancing costs if you're an eligible first home buyer, available for home loans of $250,000 or more for applications made between 1 October 2020 and 31 July 2021.
Commonwealth Bank – Get a $2,000 refinance cashback for owner occupied (principal and interest), investment loans or Viridian lines of credit, with a minimum refinance amount of $250,000 for applications received by 31 December 2020 and loans funded by 31 March 2021.
NAB – Get a $2,000 refinance cashback when you refinance an existing loan of $250,000 or more and have a NAB transaction account. This offer applies to owner occupiers and investors but excludes first home buyers using the First Home Loan Deposit Scheme.
Westpac – Get $2,000 per refinance property and a bonus $1,000 for borrower's first application received by 31 January 2021 and settled by 31 March 2021.
LMI discounts for first home buyers
Having to pay LMI (Lenders' Mortgage Insurance) is often a deterrent for first home buyers. Designed to protect the lender from financial loss in the event that the borrower defaults, LMI is usually charged if your home loan deposit is less than 20% of the total value of your property. In other words, if your loan-to-value ratio (LVR) is more than 80%.
Different lenders have different rules around LMI so it's worthwhile checking and comparing these when deciding on a lender. There are also some lenders currently offering LMI discounts for first home buyers including these ones:
St. George, Bank of Melbourne & Bank SA – Offering $1 LMI for deposits upwards of 15% on Basic Home Loans and Advantage Package Home Loans, across fixed or variable rates. Not only will is this a saving of about $4,720, it could also shave 1 year, 7 months off the time it takes borrowers to save up to a full 20 per cent deposit on a $500,000 loan.
Heritage Bank - Currently has a $2,000 cashback offer for first home buyers who purchase their home with LMI, available from now until 28 February 2021, with the cash paid within 60 days of settlement; potentially saving borrowers $2,000 off what would have cost $4,713, and one year and seven months' worth of saving time on a $500,000 loan.
Reduced or waived fees
Some lenders offer a waiver or reduction in fees for a limited time. As with cashbacks, fee waivers usually have a number of exclusions and eligibility criteria. Currently, there are a few lenders offering reduced or waived fees including these ones:
ANZ - Both the loan approval fee ($600) and renegotiation fee (between $200 and $350) are being waived on selected home loans.
Beyond Bank - No upfront or ongoing fees (a saving of over $500) on Special Low Rate Variable Home Loan.
Discounted interest rates
While discounted rates can save you serious chunk of money in the early stages of your loan, it's worth keeping an eye on and comparing other offers, especially towards the end of your loan term when the rate will likely increase.
Package deals
By packaging up various products like credit cards, savings accounts or an offset account with one lender, you could save on charges by paying a combined annual fee instead of multiple annual fees.
If you have questions about any of the offers currently in market or you'd like to find out more about refinancing or reviewing your home loan, or applying for a first home loan, contact our team of mortgage brokers. We have brokers across Australia and can put you in touch with an experienced broker in your region.
---
Disclaimer:
While all care has been taken in the preparation of this publication, no warranty is given as to the accuracy of the information and no responsibility is taken by Finservice Pty Ltd (Mortgage Express) for any errors or omissions. This publication does not constitute personalised financial advice. It may not be relevant to individual circumstances. Nothing in this publication is, or should be taken as, an offer, invitation, or recommendation to buy, sell, or retain any investment in or make any deposit with any person. You should seek professional advice before taking any action in relation to the matters dealt within this publication. A Disclosure Statement is available on request and free of charge.
Finservice Pty Ltd (Mortgage Express) is authorised as a corporate credit representative (Corporate Credit Representative Number 397386) to engage in credit activities on behalf of BLSSA Pty Ltd (Australian Credit Licence number 391237) ACN 123 600 000 | Full member of MFAA | Member of Australian Financial Complaints Authority (AFCA) | Member of Choice Aggregation Services.