Before buying your next home or upgrading to a bigger home, one of the most important decisions you'll need to make is how much to sell your existing home for. Setting the right sale price means your home will sell for the best possible price in the shortest timeframe. Most real estate agents will tell you that demand can wane if your home is on the market for too long. So to help you set the right sale price for your home – and ensure your home sells in the shortest possible time - take a look at these handy tips.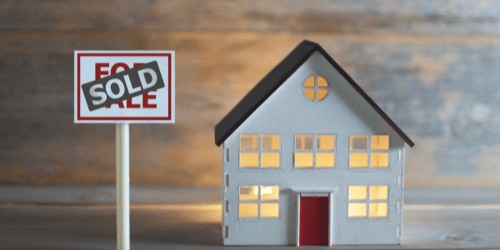 Calculate the land value and the property value
A good place to start when determining the sale price of your existing home is to calculate how much the land is worth. The land value component will depend on factors like its size, slope, topography and position.
Next, calculate what your actual home and all the structures on the land are worth. There are a number of free online websites that provide property valuations – a detailed report of your home's market value – like this one from realestate.com.au.
Along with an estimate of what your home may be worth, you'll also have access to comparable property sales history in your area, a great way to check and compare how your price expectations stack up.
It's a good idea to get in touch with a local real estate agent and have them appraise your property. Not only can they provide you with current sales data and guide you in setting a realistic sales price, you'll also have a chance to discuss marketing and selling your home and get a feel for how well you could work together.
Compare recent sales and review latest listings
These days it's really easy to check online what properties are currently listed and what has recently sold. By tracking listing history – how long properties are on the market, and how much they sell for – you'll get a clearer picture of how the market is performing. In a buyer's market, homes tend to sell for the list price or slightly less, while in a seller's market it's not uncommon for properties to sell well over the list price.
Check listings for properties being sold in the same neighbourhood as your home, paying careful attention to both the similarities and differences in properties, as well as physical barriers like streets, freeways or railway lines. In some neighbourhoods, homes right across the street from each other can vary quite substantially in price, so it's important to ensure you're comparing apples with apples.
Look at things like the age of the home, features, square footage, and style. Values between similar homes – even homes right next door to each other - can differ depending on all of these factors. Also check listed price versus sale price to get an idea of how close to the listed price properties are selling.
You may also want to enlist the help of your local real estate agent who can provide you with a details of comparable sold properties, and help you test how your property stacks up against those sold.
Analyse your findings and set the price
Once you've collected and analysed all of your findings, and consulted with your real estate agent, go ahead and set your sale price. Remember to leave a little wiggle room for any negotiations with potential buyers, perhaps adding in a small buffer compared to recent sale prices of similar properties.
Finally, keep in mind that the true value of your property will be determined by the market. So to ensure you get the best sale price, stay on top of trends in the market and keep tracking sales data.
Then talk to your Mortgage Express broker about financing options for buying a new home or bridging finance to tide you over while you sell your existing home.
Reference: https://www.genworth.com.au/media/gcthmsjc/it-s-my-home_2021_final_singles-hi-res-links.pdf
---
While all care has been taken in the preparation of this publication, no warranty is given as to the accuracy of the information and no responsibility is taken by Finservice Pty Ltd (Mortgage Express) for any errors or omissions. This publication does not constitute personalised financial advice. It may not be relevant to individual circumstances. Nothing in this publication is, or should be taken as, an offer, invitation, or recommendation to buy, sell, or retain any investment in or make any deposit with any person. You should seek professional advice before taking any action in relation to the matters dealt within this publication. A Disclosure Statement is available on request and free of charge.
Finservice Pty Ltd (Mortgage Express) is authorised as a corporate credit representative (Corporate Credit Representative Number 397386) to engage in credit activities on behalf of BLSSA Pty Ltd (Australian Credit Licence number 391237) ACN 123 600 000 | Full member of MFAA | Member of Australian Financial Complaints Authority (AFCA) | Member of Choice Aggregation Services.