Before getting married or entering into a de facto relationship, you may want to consider signing a pre-nuptial agreement. Pre-nuptial agreements are a way to protect your financial rights and obligations; effectively a safety precaution that helps simplify property settlements if a relationship ends. Here's what you need to know about pre-nuptial agreements.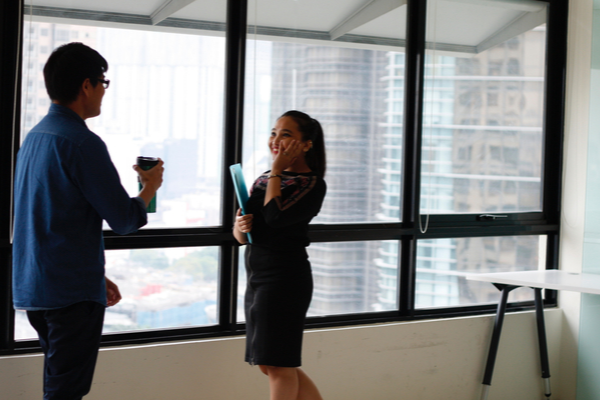 What is a Pre-Nuptial Agreement?
In Australia, a pre-nuptial agreement is known as a Binding Financial Agreement (BFA). It's a legally binding financial agreement between two people who are planning to get married or entering into a de facto relationship and living together.

The agreement records what assets and debt each person brings into the relationship and sets out how these will be divided should the marriage or relationship end. The agreement can also list assets that are to be excluded, those that may have been acquired prior to the start of the relationship.

What makes a Pre-Nuptial Agreement legally binding in Australia?
Pre-nuptial agreements must comply with strict legal guidelines that are outlined in the Family Law Act (1975) and they must be in writing.

Each person signing the agreement must have received independent legal advice before signing from a lawyer in the Australian jurisdiction.

Each person must sign voluntarily without duress or coercion. The agreement must contain a full disclosure of each person's financial standing.

What are the benefits of Pre-Nuptial Agreements?
If the marriage or relationship ends, a pre-nuptial agreement can facilitate a smooth separation or divorce by eliminating contentious disagreements and helping reduce costs.

As a divorce or separation can be a stressful and emotional time, having a pre-nuptial agreement in place can help reduce acrimony between the couple, helping both parties move towards an amicable settlement.

A pre-nuptial agreement protects your valuable assets – including any property, family heirlooms, businesses or inheritances that you may have entered the relationship with. The agreement provides clarity and certainty for both parties which means less confusion around assets and debt sharing in the event the relationship breaks down.

When are Pre-Nuptial Agreements a good idea?
Pre-nuptial agreements are useful and can be a necessity in certain situations: If it is your second marriage and you have assets from your first marriage that you want to keep to pass onto your children; when one party has more property than the other when the relationship begins; you want to avoid any hostility or uncertainty if the relationship does fail; to keep the matter out of court, as well as protecting a future inheritance or family business.

Before entering into a marriage or de facto relationship, it's best to discuss with your family lawyer whether or not a Binding Financial Agreement (BFA) is necessary.

For any other financial advice or assistance in securing a mortgage, get in touch with a Mortgage Express broker.
If you need advice around buying your first home or you're considering growing your property portfolio with an investment property, it's worthwhile talking to our team of brokers about your finance needs. Contact Mortgage Express today and we'll put you in touch with a local broker who can meet you at a time that suits you.
---
Disclaimer:
While all care has been taken in the preparation of this publication, no warranty is given as to the accuracy of the information and no responsibility is taken by Finservice Pty Ltd (Mortgage Express) for any errors or omissions. This publication does not constitute personalised financial advice. It may not be relevant to individual circumstances. Nothing in this publication is, or should be taken as, an offer, invitation, or recommendation to buy, sell, or retain any investment in or make any deposit with any person. You should seek professional advice before taking any action in relation to the matters dealt within this publication. A Disclosure Statement is available on request and free of charge.
Finservice Pty Ltd (Mortgage Express) is authorised as a corporate credit representative (Corporate Credit Representative Number 397386) to engage in credit activities on behalf of BLSSA Pty Ltd (Australian Credit Licence number 391237) ACN 123 600 000 | Full member of MFAA | Member of Australian Financial Complaints Authority (AFC