Stamp duty has long been considered one of the biggest financial hurdles for home buyers in Australia's property market. Now, some State Governments are working hard to remove that financial barrier, and give buyers more freedom to make property purchase decisions based on their current needs and lifestyle choices. Read on to find out what the removal of stamp duty could mean for you.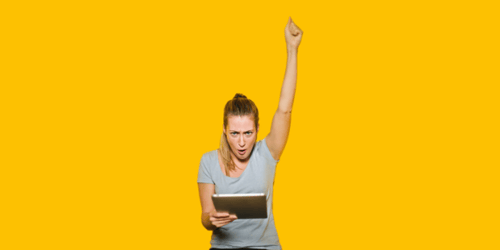 One of the biggest hurdles
Each time a property changes hands in Australia, a percentage of the purchase price – over and above the purchase price – is paid by the buyer as stamp duty. With the rise in property prices across the region, it's not surprising that stamp duty is one of the biggest revenue generators for State governments.

Because of its cost, stamp duty is considered a major roadblock for first home buyers taking their first step onto the property ladder. A cost that can set many first home buyers back several years having to save a bigger deposit to cover stamp duty.

But it's not just first home buyers who are impacted by stamp duty: people trading up or considering relocating for jobs or lifestyle changes, and even those downsizing to smaller homes may end up staying in the same house for longer simply because it costs too much in stamp duty to buy another property.

Removing stamp duty is expected to incentivise buying and selling of property. Instead of staying in the same home for longer to avoid paying stamp duty, homeowners will have more freedom when it comes to choosing a new home that better suits their current needs and lifestyle. For first home buyers, removing stamp duty effectively reduces the length of time they'll need to save a deposit, and help them get into their own homes much sooner.
Stamp duty changes by State
In many States, first home buyers already benefit from government-led incentives that reduce stamp duty. But now, the NSW and Victorian Governments are considering making changes to stamp duty that will benefit homeowners and property investors too.

In NSW, government is proposing to phase out stamp duty in favour of an annual land tax or an upfront lump sum similar to stamp duty. Once a property has had the land tax paid on it, all future owners of the property will also be required to pay land tax rather than a lump sum.

The new model could see existing homeowners pay less tax than investors, while first home buyers may be given a $25,000 grant in lieu of the existing stamp duty exemption and concessions.

The Victoria State government has already introduced a temporary discount of land tax for properties purchased for under $1 million. A 50 per cent discount on stamp duty applies to new builds purchased before 1 July 2021, and a 25 per cent discount applies to established properties under the same timeframe.
Opportunities for first home buyers and investors
We may see other States across Australia adopt similar policies and begin phasing out of stamp duty, which is likely to have a strong impact on buyer demand and subsequent increase in house prices.

If you are considering getting a foot onto the property ladder – or upsizing or downsizing your existing home – it's worthwhile discussing your financial options with a Mortgage Express broker. Get in touch with our team today – we have brokers across the country and can put you in touch with a mortgage broker in your area.
---
Disclaimer:
While all care has been taken in the preparation of this publication, no warranty is given as to the accuracy of the information and no responsibility is taken by Finservice Pty Ltd (Mortgage Express) for any errors or omissions. This publication does not constitute personalised financial advice. It may not be relevant to individual circumstances. Nothing in this publication is, or should be taken as, an offer, invitation, or recommendation to buy, sell, or retain any investment in or make any deposit with any person. You should seek professional advice before taking any action in relation to the matters dealt within this publication. A Disclosure Statement is available on request and free of charge.
Finservice Pty Ltd (Mortgage Express) is authorised as a corporate credit representative (Corporate Credit Representative Number 397386) to engage in credit activities on behalf of BLSSA Pty Ltd (Australian Credit Licence number 391237) ACN 123 600 000 | Full member of MFAA | Member of Australian Financial Complaints Authority (AFCA) | Member of Choice Aggregation Services.