As rising house prices push home ownership further out of reach of younger generations, with many having to delay entry to the property market as they save a deposit, more and more retirees are entering retirement with mortgage debt. Those unable to pay down their mortgage debt ahead of retirement are faced with a challenge: whether or not to use superannuation to pay off the mortgage and if so, what to live on during retirement.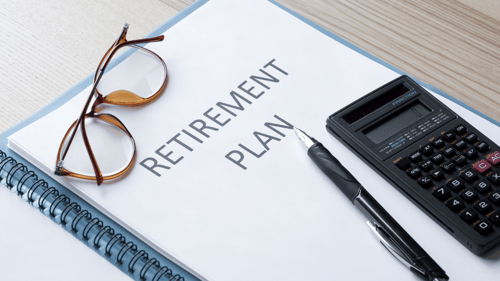 Paying down a mortgage a growing concern
Not that long ago, it was not uncommon for those entering retirement to own their home outright. With just a small pension and no rent or mortgage to pay, in the past, most retirees could get by comfortably.
Today's cost of living however, and more so the cost of property, has created something of a conundrum. The ability to repay mortgage debt ahead of retirement is quickly being impacted by higher property prices, resulting in much larger mortgages, while younger homeowners having to save for longer and entering the property market much later means fewer years in the workforce to pay down a loan.
At the other end of the property ladder, those leaving the workforce are increasingly doing so with mortgage debt, often exacerbated by extended borrowing to help children buy their own home.
According to research by the Australian Bureau of Statistics, between 1990 and 2015 those aged between 55 and 64 years who owned their own home fell from 70 per cent to just 47 per cent. During the same period, the percentage of those carrying mortgage debt rose from 12 per cent to 31 per cent.
It's not surprising then that so many retirees are considering using superannuation to pay off their mortgage.
Tax benefits and quality of life
There's little doubt that home ownership is an important factor in supporting wellbeing during retirement. In fact, the link between insecure housing, disadvantage and poor health outcomes is well publicized. So, if a fully-repaid mortgage is seen as crucial to living a comfortable retirement, what happens if you still owe money on your home loan as you near retirement age?
Paying off your mortgage using your super has both advantages and disadvantages, and while it can be a viable strategy for many retirees, there are a number of important considerations.
The main benefit is that the mortgage is paid in full and the home is owned outright, leaving retirees with no mortgage repayments. Another key advantage is homeowners may qualify for higher age pension payments as the family home is excluded from the assets test unlike supers.
Determining whether or not the remaining funds in the super – once the mortgage is paid off – is sufficient to fund retirement is a vital first step. Single retirees require super savings of $545,000 to afford a 'comfortable' lifestyle in retirement, while couples need $640,000, according to new figures from the Association of Superannuation Funds of Australia (ASFA) Retirement Standard for the December quarter 2020. Exhausting super funds could leave retirees facing an asset rich, cash poor situation with all of their money tied up in the home.
Your most important assets
Arguably, your home and your super are your most important assets, which is why making any decisions around these will require some careful thought. It's worthwhile discussing your options with an experienced mortgage broker who can help you identify a financial solution so you can make an informed choice about your financial future.
---
While all care has been taken in the preparation of this publication, no warranty is given as to the accuracy of the information and no responsibility is taken by Finservice Pty Ltd (Mortgage Express) for any errors or omissions. This publication does not constitute personalised financial advice. It may not be relevant to individual circumstances. Nothing in this publication is, or should be taken as, an offer, invitation, or recommendation to buy, sell, or retain any investment in or make any deposit with any person. You should seek professional advice before taking any action in relation to the matters dealt within this publication. A Disclosure Statement is available on request and free of charge.
Finservice Pty Ltd (Mortgage Express) is authorised as a corporate credit representative (Corporate Credit Representative Number 397386) to engage in credit activities on behalf of BLSSA Pty Ltd (Australian Credit Licence number 391237) ACN 123 600 000 | Full member of MFAA | Member of Australian Financial Complaints Authority (AFCA) | Member of Choice Aggregation Services.