Mortgage stress. That's the term used to describe the financial stress felt by those homeowners who devote more than 30 per cent of their income to paying a mortgage. Those dealing with mortgage stress may be struggling financially, finding it-increasingly harder to make ends meet, living from pay check to pay check. If you're facing a similar situation, here's a useful guide to recognizing mortgage stress, and some ways to help you tackle it.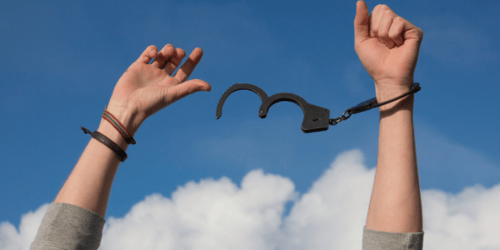 How does mortgage stress happen?
Mortgage stress is often the result of a variety of factors. Borrowing more than you can afford to pay back. Not having an effective budget to manage spending. A home loan that isn't structured efficiently. Add to this scenario, illness, inability to work, job loss, interest rate rises, or an unexpected expense, and it's easy to see why so many homeowners face mortgage stress.
Those heading for mortgage stress usually feel trapped by a large mortgage with several years of repayments ahead of them. Many are unable to cover the day to day cost of living, often resorting to paying bills using a credit card or personal loan which compounds their financial woes.
In Australia, it's estimated that at least one in six mortgage holders (roughly 677,000 people were either 'at risk' or 'extremely at risk' of mortgage stress in the three months to May 2021**. Recognizing the first signs of mortgage stress could help homeowners combat it much sooner.
What to do about mortgage stress?
Help stop mortgage stress before it starts. Here are some ways:
Downsize your home. Smaller places cost less, so if you need to lower your repayments, consider selling your existing home and buying something smaller. Or move to a more affordable location if that's an option.

Rent out a room. A little bit of rental income could help you cover your mortgage repayments.

Talk to your mortgage broker. Your mortgage broker can review your existing mortgage and help you restructure it to make the most of your mortgage repayments. You may be able to refinance at a lower interest rate, or extend your loan term to reduce your repayment amounts.

Cut down on spending. Draw up a budget and track your spending to see where you can cut some costs. Consider consolidating your debt into one manageable repayment to save on high interest charges.

Switch to interest only. If you're really stuck, paying interest only could help in the short term until you get back on your feet again.

Talk to your lender. A hardship variation to extend your loan term, take a repayment holiday, or both could provide some much needed financial relief.
Don't wait, talk today
If you know you're heading for mortgage stress, or you're at risk of missing a mortgage repayment, or you're having to use alternative credit to cover expenses, please get in touch with our team today. Being in arrears or default could mean you lose your home eventually. Let's put a plan into place before that happens.
** https://www.roymorgan.com/findings/8743-mortgage-risk-during-covid-19-pandemic-may-2021-202107190449
---
While all care has been taken in the preparation of this publication, no warranty is given as to the accuracy of the information and no responsibility is taken by Finservice Pty Ltd (Mortgage Express) for any errors or omissions. This publication does not constitute personalised financial advice. It may not be relevant to individual circumstances. Nothing in this publication is, or should be taken as, an offer, invitation, or recommendation to buy, sell, or retain any investment in or make any deposit with any person. You should seek professional advice before taking any action in relation to the matters dealt within this publication. A Disclosure Statement is available on request and free of charge.
Finservice Pty Ltd (Mortgage Express) is authorised as a corporate credit representative (Corporate Credit Representative Number 397386) to engage in credit activities on behalf of BLSSA Pty Ltd (Australian Credit Licence number 391237) ACN 123 600 000 | Full member of MFAA | Member of Australian Financial Complaints Authority (AFCA) | Member of Choice Aggregation Services.