Many parents decide to help their children onto the property ladder; so much so that the Bank of Mum and Dad is now recognized as the fifth biggest lender in Australia. While providing a guarantee or even dipping into your own property's equity to gift your children the money is commendable, it's also a big commitment and not without risk. If you are considering doing this, here are four questions you need to ask yourself.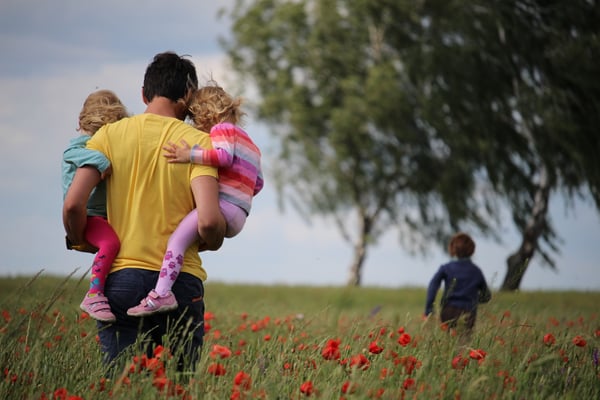 1. Should I help my children now or leave them an inheritance?
Knowing that your children are financially taken care of and that you've been able to help them in your lifetime provides many parents with a huge sense of emotional satisfaction and peace of mind. If you are planning on bequeathing your children either cash or an asset, helping them to buy property could be a means of securing their financial future while ensuring that each of your children benefits equally.

2. What are my expectations?
It's not uncommon for parents to have expectations when lending or gifting their children. These could be things like expecting your adult child to care for you later in life should the need arise. Or expecting your child to repay the loan on the sale of the property or once they're financially stable. Or even expecting your child to include you in any decisions relating to the property they're buying.

Often these expectations are not voiced which can lead to conflict further down the line causing tension and even a break in relationships. When it comes to financial matters, it's always a good idea to address any issues up front before any money changes hands.

3. How will this affect me financially?
When helping your children, either with a cash gift or by acting as guarantee, it's highly likely that your financial freedom will be impacted. It could mean giving up your dreams for a financially stress-free retirement or having to make changes to your lifestyle to accommodate a lower income. It's important you think about the sacrifices you'll need to make and weigh those up against the satisfaction of helping your children before making your decision.

4. Can I afford to help my children?
As well as considering any changes you may need to make to your lifestyle, you need to think about whether or not you can actually afford to help your children. To answer this question, consider not just your current financial situation but also your retirement years ahead.

Planning ahead for your retirement means you won't be left short of funds and potentially becoming a burden to your children. With banks tightening lending criteria, you also don't want to be left with a reduced cash buffer should you need to borrow against the equity in your home or arrange a reverse mortgage to cover unexpected expenses.

If you are considering helping your children buy their own home, it's important you seek both legal and financial advice first. Take a close look are your situation to ensure you won't be left struggling in later years. Get in touch with a Mortgage Express broker if you have questions about gifting or acting as guarantor to your children.
---
Disclaimer:
While all care has been taken in the preparation of this publication, no warranty is given as to the accuracy of the information and no responsibility is taken by Finservice Pty Ltd (Mortgage Express) for any errors or omissions. This publication does not constitute personalised financial advice. It may not be relevant to individual circumstances. Nothing in this publication is, or should be taken as, an offer, invitation, or recommendation to buy, sell, or retain any investment in or make any deposit with any person. You should seek professional advice before taking any action in relation to the matters dealt within this publication. A Disclosure Statement is available on request and free of charge.
Finservice Pty Ltd (Mortgage Express) is authorised as a corporate credit representative (Corporate Credit Representative Number 397386) to engage in credit activities on behalf of BLSSA Pty Ltd (Australian Credit Licence number 391237) ACN 123 600 000 | Full member of MFAA | Member of Australian Financial Complaints Authority (AFCA) | Member of Choice Aggregation Services.