Most Australian homeowners choose to refinance because of interest rate. But that's not the only thing to consider when deciding whether or not to refinance. If you are thinking about refinancing, it's important you consider all of the reasons to do so, as well as the options available to you so you can make the best decision.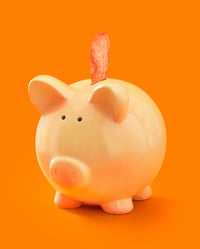 Why refinance?
Typically, homeowners begin to look around for a better deal once they've been paying a mortgage for some time. This is usually centred around finding a lower interest rate and hence lower repayments.
Some of the benefits to refinancing are listed below:
Lower repayments – an obvious one! With a lower interest rate comes lower repayments which means more disposable cash each month for other things you may need.

Change your loan period – refinancing doesn't always mean finding a better interest rate. You may need to refinance to extend your loan period and help lower your repayments each month, or to shorten your loan period so you get debt-free much quicker.

Switch from variable to fixed – for many homeowners, the security of knowing how much repayments are each month is an important factor. It's particularly useful in a volatile financial climate when interest rates can change several times during a year.

Tap into your home's equity – refinancing can give you the option of accessing your home's equity – the difference between the market value of your home and what you still owe the lender for your mortgage. You could choose to use your home's equity to renovate your home, take an overseas family holiday, or pay for expensive medical treatments.

Debt consolidation – rolling all of your debt into one manageable loan at a much lower interest rate could help you clear that debt much sooner.

Save more – ultimately, refinancing is all about saving you money. And even the smallest amount each month can quickly add up to a sizeable savings, particularly if you're cash strapped.
What to look out for
While refinancing can mean a lower interest rate and a saving each month on repayments, it could also extend your loan period which means it will take you longer to become debt-free.
Be sure to calculate how much you'll save each month versus the total loan you'll repay over the extended course of your loan period. If you can keep up your repayments at the original level you were paying before refinancing, you'll have a much better chance of becoming debt-free sooner.
Switching from a variable interest rate to a fixed loan is not for everyone. Taking advantage of dips in the interest rate can mean considerable savings to homeowners prepared to take a chance. It's important you weigh up the pros of fixing your home loan – security, peace of mind - against the cons – potentially losing out on a saving if the interest rate decreases considerably.
Refinancing to consolidate debt can be seen as simply moving the problem, so if you do choose to refinance in order to roll your debt into one simple loan, make sure you make additional repayments whenever you can in order to clear that debt faster.
Seek professional advice
Refinancing your home loan is not as simple as it sounds and it's best to seek professional advice from a mortgage broker or legal advice from your lawyer, and carefully weigh up the pros and cons before making any decisions.
---
Disclaimer:
While all care has been taken in the preparation of this publication, no warranty is given as to the accuracy of the information and no responsibility is taken by Finservice Pty Ltd (Mortgage Express) for any errors or omissions. This publication does not constitute personalised financial advice. It may not be relevant to individual circumstances. Nothing in this publication is, or should be taken as, an offer, invitation, or recommendation to buy, sell, or retain any investment in or make any deposit with any person. You should seek professional advice before taking any action in relation to the matters dealt within this publication. A Disclosure Statement is available on request and free of charge.
Finservice Pty Ltd (Mortgage Express) is authorised as a corporate credit representative (Corporate Credit Representative Number 397386) to engage in credit activities on behalf of BLSSA Pty Ltd (Australian Credit Licence number 391237) ACN 123 600 000 | Full member of MFAA | Member of Credit and Investment Ombudsman (CIO) | Member of Choice Aggregation Services.