Are you in the market for a new vehicle? Do you have your own ABN? If you answered yes to both, you may want to consider applying for a chattel mortgage. A chattel mortgage is a common way Australian businesses finance cars and there are significant financial benefits to financing your car using a chattel mortgage. Read on to find out if this finance option is right for you.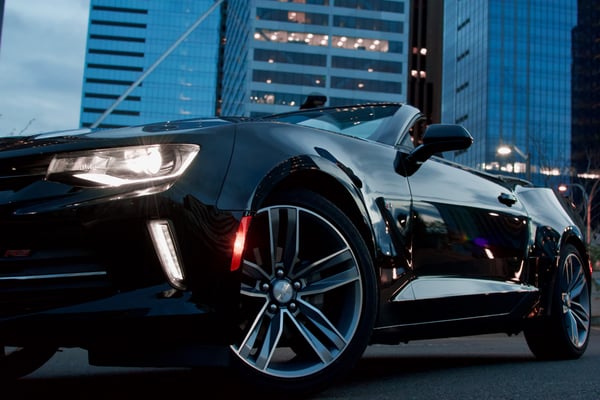 What is a Chattel Mortgage?
If you use your vehicle for business purposes at least 51 per cent of the time, a chattel mortgage may be a good option. It's a commercial finance product where a financier lends you money to buy a car and you make regular repayments. Your business assumes ownership of the vehicle but the financier has a "mortgage" over it until the loan is repaid (including any balloon payments). Because a chattel mortgage is a secured loan, if you are unable to continue meeting your repayments the lender could claim the asset as you put it up as security for the loan.

What are the tax benefits of a Chattel Mortgage?
As an ABN holder there are tax and GST implications when taking out a chattel mortgage. The first being that you may be able to claim back the GST paid in the initial purchase on your next Business Activity Statement (BAS). Another tax deduction that businesses often take advantage of is claiming interest charges as deductions on their BAS. Finally, there is of course the ability to claim the depreciation of the vehicle.

What to look out for with a Chattel Mortgage
1. Credit score
As with buying property, there is a serious advantage to using a broker for asset and equipment finance. Every time a different dealership and their financing body assesses your report, points will be deducted from your credit score. By using a broker, you can ensure your credit report is only assessed once, thereby limiting any negative impact on your credit report.

Similarly, you need to ensure you have a good credit report in the first place. Credit cards, personal loans and other mortgages will all have an impact on your rating, as well as paying all your bills on time. It is best to have a solid track record to present to the lender.

2. Rate
One of the most common mistakes when entering a chattel mortgage agreement is to look at rate and rate only. Rate is only an indicator of the cost of taking out a loan on the asset. Often the rate can appear low, however, hidden fees make the total repayments higher than another financier advertising a rate two points higher. This is often the case for dealership finance and their 'advertised rate'. They are not required to disclose the extra fees and charges until the contract is in front of you. Which is why you should always ask for a comparison rate (the real cost) with a full list of all fees and charges upfront.

Once again, a broker can be a real ally in this scenario. With their knowledge in the industry, they can ensure you are getting the best overall package without any expensive surprises.

3. Repayments
When speaking with a broker, you can let them know what you would like out of your repayments. There is a lot of flexibility available in choosing a loan term, normally between 12 months and 5 years. Another negotiable aspect to chattel mortgage repayments is whether you want to include a balloon, also known as a residual, repayment at the end of the loan term. The larger the balloon payment, the lower the repayments will be throughout the loan term.

Some businesses may opt for a larger balloon payment at the end of their loan term for cash flow purposes. On the other hand, some may prefer to pay larger repayments and have zero balloon payment at the end.

If you're in the market for a new car and are considering a chattel mortgage through your business, talk to a Mortgage Express broker first. We can help you navigate a variety of lenders to find the right loan product that suits you and your business structure.

Reference:
This education piece has been provided by NLG Leasing. Visit us at www.nlgleasing.com.au or call on 1300 722 011.
---
Disclaimer:
While all care has been taken in the preparation of this publication, no warranty is given as to the accuracy of the information and no responsibility is taken by Finservice Pty Ltd (Mortgage Express) for any errors or omissions. This publication does not constitute personalised financial advice. It may not be relevant to individual circumstances. Nothing in this publication is, or should be taken as, an offer, invitation, or recommendation to buy, sell, or retain any investment in or make any deposit with any person. You should seek professional advice before taking any action in relation to the matters dealt within this publication. A Disclosure Statement is available on request and free of charge.
Finservice Pty Ltd (Mortgage Express) is authorised as a corporate credit representative (Corporate Credit Representative Number 397386) to engage in credit activities on behalf of BLSSA Pty Ltd (Australian Credit Licence number 391237) ACN 123 600 000 | Full member of MFAA | Member of Australian Financial Complaints Authority (AF