There's a lot to think about when buying a home. From saving a deposit, to getting pre-approval, house hunting to sale and purchase agreements, building inspections through to settlement. But one of the most important parts of buying a home is choosing the right home loan. With so many products and features available to you, how do you choose a home loan that's right for you? To help you get started, we've outlined a list of home loan products along with their key features and what to look out for.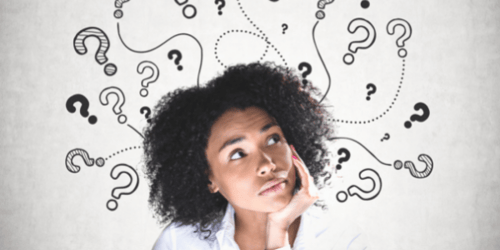 Variable interest rate
A variable interest rate home loan changes as lenders increase or decrease the interest rate attached to the home loan, so your repayment amount also goes up or down. With this type of home loan, you can make extra repayments without any penalties, even potentially pay your home loan off sooner.
Extra features such as a redraw offer you more flexibility and more control over how you manage your home loan, while an offset account could save you money on interest charges. On the downside, fluctuating home loan repayments can make budgeting tricky, and it's important to check you can afford a higher home loan repayment should interest rates go up.
Fixed interest rate
With a fixed interest rate home loan, the interest rate is locked in for a set period of time. During this time, home loan repayments remain the same even if the interest rate goes up or down, so budgeting is much simpler. At the end of the loan term, you can either refix your home loan to a new fixed interest rate term or switch to a variable interest rate.
The obvious downside with this type of home loan is if interest rates drop significantly during the loan term, as you could be stuck paying a much higher rate than what is available in the market. And, while fixed interest rate terms can be broken, lenders usually charge a fee for this which can end up being more than any potential savings on interest rates.
Fixed interest rate home loans typically don't allow additional repayments or may be capped to a certain amount, and redraw facilities are usually not available with this type of loan.
Split loan – fixed and variable
Another option which makes sense to many homeowners is to split the home loan with some of it on a variable interest rate and the rest on a fixed term interest rate, essentially giving you the best of both worlds! Certainty with part of your loan repayments remaining fixed for a set period of time, and flexibility with part of your home loan on a variable interest rate that fluctuates as interest rates do, includes additional features – like redraw or offset – and the ability to make extra repayments.
Redraw facility
Some home loan products offer a redraw facility, letting you access any extra repayments you make. It's a useful feature if you are going to make extra repayments on your home loan, as the extra amounts you pay in will help reduce your home loan balance, reducing the amount of interest you're charged. And if you do need to access the extra cash you've paid into your home loan at any time, it's available for you to do so.
Offset account
An offset account is an everyday savings or transaction account linked to your home loan account. It works in much the same way as a redraw facility, in that any funds in the offset account will reduce the interest charged on a daily basis. At the same time, you can use the offset account to pay your bills or for everyday banking.
Find the right home loan for you
Whether you choose a fixed interest rate home loan, a variable interest rate home loan, or a split of both, it's always best to get advice from your mortgage broker about the right home loan for you, so you can take advantage of the benefits of these home loan types. Your mortgage broker can also help you identify which features are most beneficial to you, and put you in touch with the lender most likely to approve your home loan application.
Contact Mortgage Express today to find a mortgage broker in your area.
---
While all care has been taken in the preparation of this publication, no warranty is given as to the accuracy of the information and no responsibility is taken by Finservice Pty Ltd (Mortgage Express) for any errors or omissions. This publication does not constitute personalised financial advice. It may not be relevant to individual circumstances. Nothing in this publication is, or should be taken as, an offer, invitation, or recommendation to buy, sell, or retain any investment in or make any deposit with any person. You should seek professional advice before taking any action in relation to the matters dealt within this publication. A Disclosure Statement is available on request and free of charge.
Finservice Pty Ltd (Mortgage Express) is authorised as a corporate credit representative (Corporate Credit Representative Number 397386) to engage in credit activities on behalf of BLSSA Pty Ltd (Australian Credit Licence number 391237) ACN 123 600 000 | Full member of MFAA | Member of Australian Financial Complaints Authority (AFCA) | Member of Choice Aggregation Services.