Buying or selling property in Australia can be a complex process, involving a number of financial and administrative transactions. To help reduce some of this complexity, most property buyers and sellers enlist the services of a conveyancer, a licensed professional with experience in real estate law. Find out more about the role of a conveyancer when buying or selling property in Australia in these FAQs.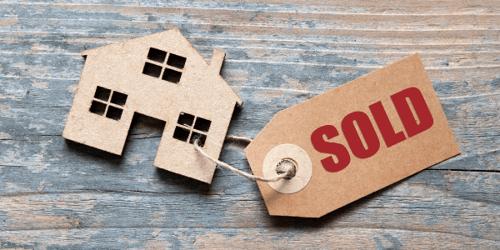 What is a Conveyancer?
Conveyancing is the process of transferring ownership of property from one person to another. A conveyancer is a licensed professional and expert in real estate law who ensures that the legal requirements of the contract of sale are met. Buyers and sellers engage a conveyancers when they are:
Buying or selling property

Subdividing land

Updating a title

Registering, changing or removing an easement
What does a conveyancer do?
A conveyancer will:
Complete and lodge all relevant documents with the Department of Land Services

Search the certificate of title

Search government departments and local authorities for anything that may affect the property such as encumbrances or caveats

Make necessary enquiries about zoning, titles and rates (council and water)

Adjust rates and taxes

Liaise with the buyer or seller's conveyancer regarding settlement

Ensure that all special conditions in the contract are fulfilled before settlement takes place

Liaise with financial institutions regarding funds required to proceed to settlement

Prepare the settlement statement

Attend settlement on your behalf
Who needs a conveyancer?
Both the buyer and the seller usually engage their own conveyancer to manage their side of the sale and purchase process. The buyer's conveyancer will review the contract of sale to make sure everything is as it should be and can provide guidance about what you should do at each stage of the process.
The seller's conveyancers will typically prepare the contract of sale and other legal documents (including those related to property ownership) to make sure they meet your needs as the seller, so you are able to complete the transaction with ease.
When do I need a conveyancer?
Whether you're buying or selling the property will determine the point at which you may need to use a conveyancer.
As a seller, you can engage with a conveyancer at any time but it's recommended that you have a conveyancer before you officially put your home on the market. This is because the conveyancer will need to prepare certain material in preparation for the sale, as required by the applicable law in your State. If you're buying the property, it's good practice to have a conveyancer appointed before you make an offer.
What should I look for in a conveyancer?
As with any other professional you hire, doing due diligence will go a long way towards ensuring that you get the best possible service from a conveyancer. When researching who to hire, you may want to look at some of these things:
How long they have worked as a conveyancer

Whether they specialise in conveyancing for the kind of property you're looking to purchase (for instance, some may focus on commercial property sales, while others mostly take on residential transactions)

What services they provide

What they charge and what you can expect to pay as part of the sales process

Whether they tend to represent buyers, sellers or either

How they will be in touch with you as the transaction progresses

Whether they are members of the Australian Institute of Conveyancers, which requires members to adhere to various rules of conduct

Whether they are highly rated by others who have employed them in the past
What's the difference between a solicitor and a conveyancer?
A solicitor or property lawyer is someone who is licensed to practice law but is also well versed in the conveyancing process and property law specifically. Many solicitors provide this service, but it may be more expensive than if you use a licensed conveyancer.
How much should a conveyancer cost?
For both the buyer and seller, a conveyancer's fees can vary widely depending on a number of factors, so there's no sure way to know in advance how much their services will cost. Determining factors of cost may include the sale price for the property, the kind of property in question, how complex the transaction is, what qualifications the conveyancer (or solicitor) has, and more. In addition, conveyancing fees and costs can vary by state.
A prospective conveyancer should provide you with full information concerning their proposed fees and costs associated with the transaction. This can include either the flat fees they charge for various services or percentage-based fees.
Resource: https://www.genworth.com.au/home-buyers/information-for-home-buyers/what-does-a-conveyancer-do
---
While all care has been taken in the preparation of this publication, no warranty is given as to the accuracy of the information and no responsibility is taken by Finservice Pty Ltd (Mortgage Express) for any errors or omissions. This publication does not constitute personalised financial advice. It may not be relevant to individual circumstances. Nothing in this publication is, or should be taken as, an offer, invitation, or recommendation to buy, sell, or retain any investment in or make any deposit with any person. You should seek professional advice before taking any action in relation to the matters dealt within this publication. A Disclosure Statement is available on request and free of charge.
Finservice Pty Ltd (Mortgage Express) is authorised as a corporate credit representative (Corporate Credit Representative Number 397386) to engage in credit activities on behalf of BLSSA Pty Ltd (Australian Credit Licence number 391237) ACN 123 600 000 | Full member of MFAA | Member of Australian Financial Complaints Authority (AFCA) | Member of Choice Aggregation Services.