While a property valuation is often an essential step in the home buying process, in recent months home buyers across Australia have been left feeling frustrated and disappointed with the valuation process. Lower than expected property valuations have resulted in home buyers having to pay LMI or even lose the property if they can't cover the shortfall. Here's what you need to know about property valuations.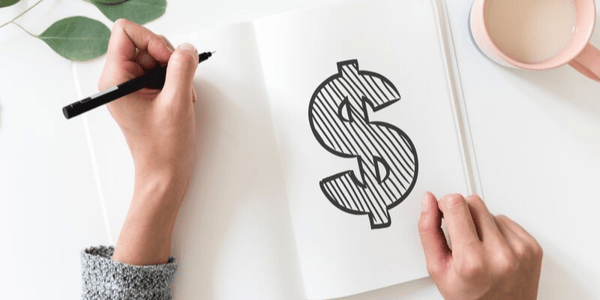 What is a property valuation?
A valuation of a property or land is a professional opinion (by a certified valuer) of its dollar value for the purposes of a planned transaction, like a sale, a mortgage or for refinancing.

You can get an estimate of what your property is worth in two main ways: appraisals (market valuation) or formal valuations.

Appraisals are only intended as a guide to pricing and usually given by a real estate agent using information about recent sale prices in the area. No fee is normally charged for this service.

A formal valuation on the other hand gives a more accurate estimate of the property's value and can only be done by a certified Valuer.

A formal valuation will take into account things like:
• The location of the property
• The building structure and its condition
• Building/structural faults
• Features of the home
• Caveats or encumbrances on the property
• Local Council zoning
• Additional features of the property (particularly relevant in rural areas)
• Recent sales

What's the difference between a property valuation and a market valuation?
Market value is basically the highest estimated price a buyer would pay and that a seller would accept in an open and competitive market. The main thing to understand about market value is that it generally relies on buyers' emotions to drive up price.

Whereas market value can be impacted by human emotion, a property valuation, generally carried out by a bank, lender or independent agent, is data driven. A Valuer will physically assess your home's key features as well as comparable sales to arrive at a value, which he or she believes the property would sell for at that moment in time.

What can you do if the valuation is too low?
Sometimes you may be faced with a valuation shortfall which usually means that a valuation is less than the price that has been paid or estimated for a property. This may lead to a lender declining to fund a loan for the full amount that you need to proceed with the purchase or refinance, leaving you with a shortfall.

In recent months, we've seen this happen quite a bit, particularly across New South Wales and Victoria where the property market is slowly recovering but valuers are using historical figures that are much lower than current market values. Auctions in particular are an issue when it comes to property valuations as most properties sold under the hammer are sold above market value.

If you believe that the valuation of your property is incorrect, first get an understanding from your Lender or agent as to why the valuation is lower than what you expected. You can also submit a formal written objection to government agencies in your state - some of the useful links are listed below:

New South Wales
What should you do if you are facing a shortfall?
If you are ever facing a shortfall, there are a few options you can consider:

• Cover the shortfall difference yourself if you can afford it.
• Look for an alternative lender who can lend you a higher Loan to Value Ratio (LVR), meaning the amount you might be eligible to borrow could be up to 95% of the property value which could provide you with enough funds to cover the shortfall.
• Talk to a Mortgage Express broker about your home loan or refinancing options.

What can you do to mitigate this happening?
On a private treaty sale, get an upfront valuation and ensure your application goes through your broker to ensure you have options available to you should you receive a lower than expected property valuation on a property you're buying or refinancing.

Talk to our team today about your finance options – we have a mortgage broker in your area and we can meet with you at a time that suits.

References:
https://www.pepper.com.au/lending/help-centre/getting-started/everything-you-need-to-know-about-property-valuations

If you need advice around buying your first home or you're considering growing your property portfolio with an investment property, it's worthwhile talking to our team of brokers about your finance needs. Contact Mortgage Express today and we'll put you in touch with a local broker who can meet you at a time that suits you.
---
Disclaimer:
While all care has been taken in the preparation of this publication, no warranty is given as to the accuracy of the information and no responsibility is taken by Finservice Pty Ltd (Mortgage Express) for any errors or omissions. This publication does not constitute personalised financial advice. It may not be relevant to individual circumstances. Nothing in this publication is, or should be taken as, an offer, invitation, or recommendation to buy, sell, or retain any investment in or make any deposit with any person. You should seek professional advice before taking any action in relation to the matters dealt within this publication. A Disclosure Statement is available on request and free of charge.
Finservice Pty Ltd (Mortgage Express) is authorised as a corporate credit representative (Corporate Credit Representative Number 397386) to engage in credit activities on behalf of BLSSA Pty Ltd (Australian Credit Licence number 391237) ACN 123 600 000 | Full member of MFAA | Member of Australian Financial Complaints Authority (AFC