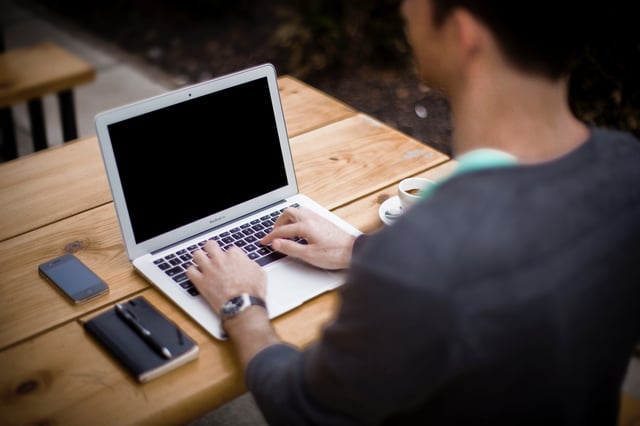 Many home buyers have discovered just how beneficial it is to enlist the services of a mortgage broker when shopping around for a home loan. Working with an experienced mortgage broker not only saves you time as they do the legwork for you, it can save you money too when it comes to finding a mortgage with the best terms and interest rates. So, what should you be looking out for when choosing a mortgage broker to work with? Here is our list of top five traits.
Communication is key
At the top of the list is the ability to communicate with you. From start to finish, your mortgage broker needs to be someone who can grasp your financial situation, outline your options to you, explain the loan application process, keep you regularly updated on progress, and ensure you're in the best position to make an informed financial decision. Whether it's a daily email update or a 5-minute phone call, your mortgage broker needs to do what they say they will, when they say they will.
A skilled listener
While communication is vital, no less important is the ability to listen. It's important your mortgage broker understands what you're saying, even when you're not talking. Rather than simply presenting ideas, your mortgage broker needs to listen to your concerns, give you time to ask questions, discuss details and go over your options together while providing unbiased recommendations or suggestions. If your mortgage broker is the one doing all the talking, it's unlikely they are getting to know much about you.
Integrity and honesty
Undoubtedly one of the most important core values in a mortgage broker is integrity and honesty. As a client, you need to be assured that your mortgage broker will conduct your financial dealings in an honest and open manner. In choosing a mortgage broker, do your research – ask friends or family for recommendations, check out social media profiles and Google reviews, get a real sense of who they are, what they stand for, and what other clients say about them.
Long-term client or short-term win
Some mortgage brokers will simply provide you with the advice you need to secure your home loan or insurance policy, while others will take the time to find out more about your long-term plans. How much time is taken to fully understand your needs, both now and into the future, will give you a good idea of whether your mortgage broker is really interested in your situation or just in it for short-term gains.
Market knowledge
Your mortgage broker should have a good understanding of the various stages of the home buying process, and what the current market conditions are. The deeper the knowledge, the more powerful a mortgage broker can become for you. Questions like "Which lenders provide you with the best products and services?", "How will you choose which loan is best suited to my personal situation?", or "Which would work best for me – a fixed or a variable interest rate?", will give you a good idea of just how much your mortgage broker knows, and how best they'll apply that knowledge to your situation.
Let's talk finance
At Mortgage Express, we believe in a long-term approach, working with clients during both the good times and the bad times. If you think you'd benefit from advice or assistance from one of our mortgage brokers to secure the best home loan finance, please get in touch.
---
Disclaimer:
While all care has been taken in the preparation of this publication, no warranty is given as to the accuracy of the information and no responsibility is taken by Finservice Pty Ltd (Mortgage Express) for any errors or omissions. This publication does not constitute personalised financial advice. It may not be relevant to individual circumstances. Nothing in this publication is, or should be taken as, an offer, invitation, or recommendation to buy, sell, or retain any investment in or make any deposit with any person. You should seek professional advice before taking any action in relation to the matters dealt within this publication. A Disclosure Statement is available on request and free of charge.
Finservice Pty Ltd (Mortgage Express) is authorised as a corporate credit representative (Corporate Credit Representative Number 397386) to engage in credit activities on behalf of BLSSA Pty Ltd (Australian Credit Licence number 391237) ACN 123 600 000 | Full member of MFAA | Member of Credit Ombudsman Services Ltd (COSL) | Member of Choice Aggregation Services.