The outbreak of the Coronavirus is without doubt a human tragedy, affecting millions of people worldwide. But it also has a significant impact on the global economy and the way we do business. Understandably, businesses are having to adapt the way they work, moving towards more online and remote work. In the real estate space, mortgage lenders have been quick to announce specific mortgage relief and hardship policies to support those affected by the outbreak, while real estate agents now offer virtual tours of properties for sale and online auctions are the new norm.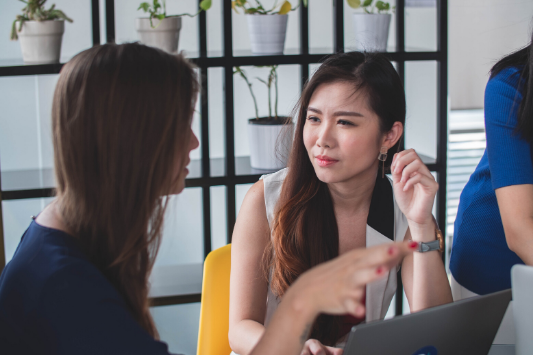 So, what can you expect from lenders if you need to apply for a home loan and is it business as usual? We asked two of our brokers what's changed in the last few weeks when it comes to applying for a home loan or working with a mortgage broker to secure finance. Here are their responses:
Tracey Pye, Mortgage Express broker
We're finding that more and more banks now allow digital verification of identification using platforms such as Skype, Facetime, Zoom where previously it was imperative to have face to face interviews.

If banks still require face to face verification, they're now allowing a certified identification by a prescribed person rather than clients going into the bank for a meeting. Where previously customers were required to go into a local branch to open a new account, some banks now allow this to be done online.

Some lenders do appear to be tightening up on employment requirements though with some requesting employment letters to confirm employment and income will remain throughout the COVID-19 crisis. Some Lenders have also extended the validity of the tax return period for self-employed customers.

Many of the lenders we work with have now adopted DocuSign for loan documents and mortgage documents, but unfortunately we are seeing an increase in assessment times as many of the lenders' employees now work from home. Similarly, there's an overall slow-down in documents being issued for lenders that relied on these being produced offshore.

The cash bank offer date has been extended by NAB to April 19th.
Rick Spinks, Mortgage Express broker
There have been many changes in a short period of time due to the worldwide epidemic. As a broker, you can either succumb to the new norm rules and say it's all too hard – or you can embrace it and do it better than everyone else. Which is what I'm doing. Here's how I'm working in these uncertain times:

• In terms of policy, I read everything and have become the oracle when it comes to changes – I'm using this time to my advantage to learn more.
• I work with banks and lenders that have introduced better and more useful face to face alternatives – and there are plenty! If a bank insists on face to face, I don't use them – there will be equivalent options with a savvy bank.
• I communicate clearly and follow everything up with an email – I leave nothing open that can come back to me.
• I work fast – work harder and I do it today!
• Finally, I am still working through the crisis - I have ways and means to assist my clients.
No matter the challenge, our team is here to support you. Please contact us if you need financial advice in these uncertain times.
---
Disclaimer:
While all care has been taken in the preparation of this publication, no warranty is given as to the accuracy of the information and no responsibility is taken by Finservice Pty Ltd (Mortgage Express) for any errors or omissions. This publication does not constitute personalised financial advice. It may not be relevant to individual circumstances. Nothing in this publication is, or should be taken as, an offer, invitation, or recommendation to buy, sell, or retain any investment in or make any deposit with any person. You should seek professional advice before taking any action in relation to the matters dealt within this publication. A Disclosure Statement is available on request and free of charge.
Finservice Pty Ltd (Mortgage Express) is authorised as a corporate credit representative (Corporate Credit Representative Number 397386) to engage in credit activities on behalf of BLSSA Pty Ltd (Australian Credit Licence number 391237) ACN 123 600 000 | Full member of MFAA | Member of Australian Financial Complaints Authority (AFCA) | Member of Choice Aggregation Services.