It's been called the next big thing to hit Australia – a "buy now, pay later" scheme that doesn't cost you anything. Or does it? Operating like a lay-by system, Afterpay lets you buy something now and pay it off in four instalments over eight weeks. Since July 2018, 2.2 million people have already used Afterpay. We ask the question, "what's the catch with Afterpay?".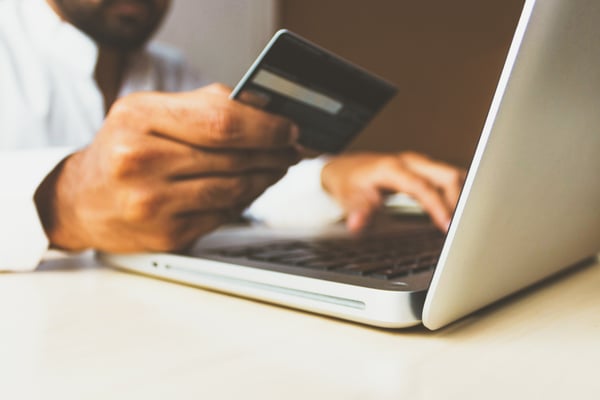 What is Afterpay?
You might have already seen Afterpay offered as a payment option in stores or online – perhaps you've even used it. Similar to a lay-by system in that you buy a product and pay it off in instalments, Afterpay can be linked to your Australian Visa or Mastercard debit or credit card. The difference with Afterpay is that you get the product upfront while your payments are charged in four instalments each fortnight.

Two weeks after you've made your purchase, your first instalment – a quarter of your spending - needs to be paid with remaining quarters paid back every two weeks after that. Purchases over $500 require you to pay the first quarter at the time of purchase.

Afterpay works like a no-interest loan with instalment payments that are automatically deducted from your chosen card. You can also choose to pay back your instalments ahead of time without any penalties. What's more, you only incur costs if you fail to make your repayments on time.

Afterpay traps to avoid
Even a payment platform offering you an interest free "buy now, pay later" option has its downsides. We take a look at what these are and show you how to avoid these Afterpay traps.

• Negative Credit History - While Afterpay doesn't actually check your credit history before you apply, it's important to note that it reserves the right to report defaults to credit reporting bureaus such as Experian or Equifax. As long as you use it responsibly, you'll have no problems. But any repayment issues could result in a black mark on your record, just like with any other source of credit.
• Fees and charges - using Afterpay responsibly won't negatively impact your bank account. But if you miss a payment, or don't have enough money in your account for a direct debit, then you'll be charged a $10 missed payment fee. If a week goes by and you still have an outstanding balance, you'll be charged another $7 fee. It's important to remember too that if you use a credit card as your payment method then you can be charged interest so be sure to check the interest-free period on your credit card and aim to repay your purchase within that timeframe to avoid being charged interest.
• Overspending is easy – Avoid racking up a sizeable credit card balance by only linking your debit card up to Afterpay. This way, you can spread big costs out to make them more manageable, but you're still only spending money you know you will have in your bank account.

Another option for large purchases
We know that life happens and sometimes you need to make large purchases – be it a family holiday, a new car, or a medical treatment. Or perhaps you simply need to consolidate your debt into one loan repayment.

Using your credit card – even a low interest credit card – can end up costing you in hefty interest charges. To help you compare, we've calculated the interest charged over a 3-year loan term using a low rate credit card, a standard credit card and a withdrawal from your home loan.

Using a St George Vertigo, Low Rate Credit Card
$20,000 on a Low Interest Credit card at 13.99% over 3 years will cost = $683.46 per month with an overall cost of $24,604.56.

Using a Standard Credit Card – ANZ Reward
$20,000 on a Standard Credit Card at 18.79% over 3 years will cost = $731 per month with an overall cost of $26,316.

Compare the above amounts to the below calculation, adding the loan amount to a Home Loan but repaying this over 3 years:

Using a NAB Tailored Home Loan
$20,000 added to a standard Home Loan at 4.92% but still repaid over 3 years = $598.70 per month with an overall cost of $21,553.19.

Using a ME Bank Basic Home Loan
$20,000 added to a basic Home Loan at 3.57% but still repaid over 3 years = $586.66 per month with an overall cost of $21,119-82.

If you'd like advice around consolidating your debt, accessing your property's equity or financial advice to help you get a foot onto the property ladder, contact Mortgage Express today and we'll put you in touch with one of our mortgage brokers in your area.
---
Disclaimer:
While all care has been taken in the preparation of this publication, no warranty is given as to the accuracy of the information and no responsibility is taken by Finservice Pty Ltd (Mortgage Express) for any errors or omissions. This publication does not constitute personalised financial advice. It may not be relevant to individual circumstances. Nothing in this publication is, or should be taken as, an offer, invitation, or recommendation to buy, sell, or retain any investment in or make any deposit with any person. You should seek professional advice before taking any action in relation to the matters dealt within this publication. A Disclosure Statement is available on request and free of charge.
Finservice Pty Ltd (Mortgage Express) is authorised as a corporate credit representative (Corporate Credit Representative Number 397386) to engage in credit activities on behalf of BLSSA Pty Ltd (Australian Credit Licence number 391237) ACN 123 600 000 | Full member of MFAA | Member of Australian Financial Complaints Authority (AFC