Fixed interest rates have continued to drop this year with some now close to the 2% mark or lower, while variable interest rates have tracked further downwards too albeit at a slower pace. Earlier in November 2020, the Reserve Bank of Australia dropped the cash rate to a new record low, and the Reserve Bank governor urged borrowers to renegotiate or switch lenders if they don't get a rate cut. Read on to find out why interest rates matter.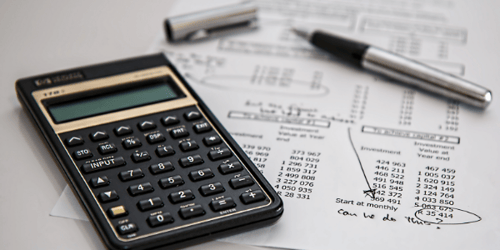 Understanding the cash rate
As a homeowner with a mortgage, understanding and keeping track of cash rate movements is important, as it will directly affect how much interest you're charged.
On the first Tuesday of every month (except January), the Reserve Bank of Australia (RBA) meets to review the cash rate; the interest rate at which Australian banks can borrow money from the Reserve Bank and other lending institutions.
The RBA's decision to lift, drop or hold the cash rate is influenced by economic factors like consumer and business confidence, the property market, and the performance of the Australian Dollar.
The cash rate acts as a benchmark rate for the rest of the country, and directly impacts how much interest banks charge borrowers on their loan products.
When the cash rate is low, interest rates on your mortgage are low, so your home loan costs you less as you pay less interest each month. When the cash rate is high, however, bank interest rates go up and you're charged more interest on your mortgage each month.
To fix or not to fix
According to RBA data, interest rates on new fixed rate home loans have declined by nearly double that of new variable rate loans, the highest difference in more than a decade, leading to a greater number of borrowers refixing their home loan or refinancing to fixed interest rates.

The RBA has indicated it doesn't expect the cash rate to increase for at least three years, so it's unlikely lenders will increase interest rates any time soon. In light of this, it may be worthwhile reviewing your home loan with a view to refinancing or refixing to a much lower interest rate.

In fact, in a recent report undertaken by the Australian Competition and Consumer Commission (ACCC), which examined how the current home loan market works, one of the recommendations was that lenders should be prompting customers to regularly review their home loan rate, particularly those whose loans are more than three years old!
Comparing home loan rates
While interest rate fluctuations are important and will impact the cost of your home loan, it's worthwhile noting that interest rates are not the only factor to compare when deciding on the right home loan.
Other important factors include:
| | |
| --- | --- |
| Interest rate (per year) | interest rate advertised by a lender |
| Comparison rate (per year) | a single figure of the cost of the loan — includes the interest rate and most fees |
| Monthly repayment | how much you'll have to pay each month on a loan |
| Application fee | one-off payment when starting a loan, also called establishment, up-front or set-up fee |
| Ongoing fees | fees charged every month or year for administering a loan, also called service or administration fees |
| Loan term | length of time a loan lasts |
| Loan features | such as offset account, redraw or line of credit, and their fees (for example to redraw money) |
Table Credit: https://moneysmart.gov.au/home-loans/choosing-a-home-loan
If you'd like to find out more about financial options to suit your budget or lifestyle – or if you're new to the property market and need advice around buying a first home – get in touch with our team of mortgage brokers to find out what your options are.
---
Disclaimer:
While all care has been taken in the preparation of this publication, no warranty is given as to the accuracy of the information and no responsibility is taken by Finservice Pty Ltd (Mortgage Express) for any errors or omissions. This publication does not constitute personalised financial advice. It may not be relevant to individual circumstances. Nothing in this publication is, or should be taken as, an offer, invitation, or recommendation to buy, sell, or retain any investment in or make any deposit with any person. You should seek professional advice before taking any action in relation to the matters dealt within this publication. A Disclosure Statement is available on request and free of charge.
Finservice Pty Ltd (Mortgage Express) is authorised as a corporate credit representative (Corporate Credit Representative Number 397386) to engage in credit activities on behalf of BLSSA Pty Ltd (Australian Credit Licence number 391237) ACN 123 600 000 | Full member of MFAA | Member of Australian Financial Complaints Authority (AFCA) | Member of Choice Aggregation Services.