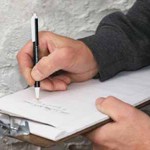 If you've ever owned a rental property, you'll know that it can be financially rewarding. At the same time, you'll probably also know that owning a rental property requires a great deal of commitment in terms of time and effort. While it makes sense to take care of the day-to-day management of your rental property yourself if you live close by and you have time to spare, in many cases it just isn't practical. Here are some reasons why you should hire a property manager.
Setting rental prices
Combing through the classified listings for rental prices is a good place to start. But a property manager will have conducted market studies and will have a far better understanding of the optimum market rental price, ensuring that you achieve the perfect balance between maximising your rental income and reducing your vacancy rate with good tenants who will stay longer.
Collect deposits and rent payments
Collecting payments from some tenants can prove challenging and many landlords feel awkward having to chase up on late or outstanding payments. A property manager has efficient systems in place to collect rent on time and to deal with late-paying tenants, particularly valuable if you're relying on a consistent cash flow to manage your own mortgage payments.
Marketing and advertising your property
In order to fill your property quicker with tenants who will stay longer, a property manager will know exactly where best to market your property and how to create a compelling advertisement. A property manager will also screen any potential tenants and take care of the details, including criminal background and security checks, credit history checks, and verifying employment and references.
Managing tenants
As well as finding good tenants, a property manager will handle all aspects of the tenant-landlord relationship. Any routine or emergency maintenance, property inspections and any situations where conflicts may arise are handled by a property manager, saving you time and headaches. And because a property manager will have established relationships with preferred suppliers like plumbers and electricians, they'll arrange for any repairs to be done at the best possible price, saving you money.
Ensuring you're compliant with regulations and property laws
With the multitude of property laws and regulations around tenanted properties, it's good to know that a property manager will check and confirm that you're in compliance with any important regulations.
Manage properties in other areas
One of the biggest advantages to engaging a property manager, is having someone take care of your rental property in other regions. That means you can take advantage of buying and owning a rental property in areas that may be more affordable or provide a better return on investment, even if you're nowhere near.
Saving you time and money
Many property owners are hesitant to hire a property manager, believing it's expensive and unnecessary. A property manager will take care of the day-to-day management of your rental property and generally charges a percentage of your property's rental price. Because a property manager screens all potential tenants and manages rent payments to you, you'll get better tenants who will stay longer and you'll have less damage and repairs to deal with. In the long run, you'll make more money and save time not having to do these things yourself.
Invest in property
If you haven't already considered buying a rental property, now may be a good time. With interest rates the lowest they've been, the financial rewards from an investment property are well worth further investigation. If you'd like advice or assistance with finance, get in touch with us.