Ahead of the Federal Election earlier this year, Prime Minister Scott Morrison pledged government's support to help first home buyers buy their own home with just a 5 per cent deposit. The First Home Loan Deposit scheme kicks off on 1 January 2020 offering up to 10,000 first home buyers each year the chance to buy a home. Will you qualify and what can you actually buy under the scheme?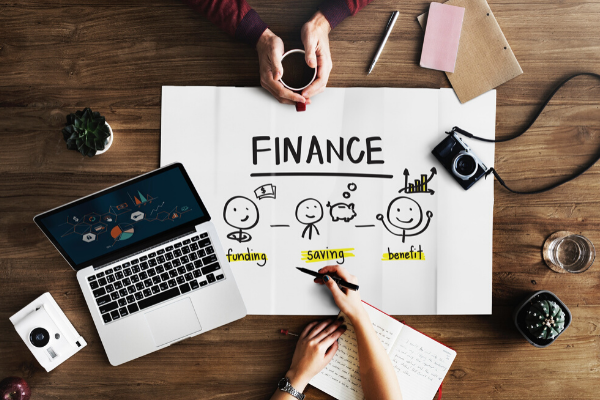 Purchase a home with just 5 per cent deposit
Under the government's First Home Loan Deposit Scheme, first home buyers earning up to $125,000 per year on their own or less than $200,000 per year joint income will be eligible to apply for an owner-occupier home loan with just 5 per cent deposit. The federal government will guarantee the difference of a standard down payment.

While house price caps will apply in each state, these will take into account the median house price in capital cities and regional centres. There are no set number of guarantees per state; the scheme will be driven by demand up to 10,000 guarantees per year.

New South Wales
Across Sydney and the regionals in New South Wales, first home buyers are capped to a maximum of $700,000 under the scheme. With Sydney's median property value sitting at just over $800k, first home buyers would need to be looking outside of the CBD in order to find a home within that price range.

Throughout the rest of the state, house prices purchased under the scheme are capped at $450,000.

Victoria
Melbourne's median property value came in at $650,197 in October 2019 while Victoria's urban price cap sits at $600,000. In areas outside the CBD, first home buyers will be able to buy property up to $375,000.

Queensland
The scheme's house price cap for Queensland cities and regional centres is $475,000, while in the regional areas the price cap is $400,000.

Western Australia
With the fall in property prices across Perth, there's never been a better time to buy in Western Australia. First home buyers here will be able to buy property up to $400,000 in Perth and up to $300,000 in regional areas under the scheme.

South Australia
The First Home Loan Deposit Scheme's price cap in Adelaide is set at $400,000 just slightly below the median house price of $433,140, while regional buyers could spend up to $250,000.

Tasmania
In Adelaide, the house price cap is set to $400,000 for homes in the city and up to $300,000 in the regions.

Australian Capital Territory
Buyers in Canberra have a budget of $500,000 which is nearly $100,000 less than the median house price in the capital.

Northern Territory
Darwin's median house price sits at $394,132 while the coalition's scheme offers first home buyers the chance to purchase a home up to $375,000.

Do you qualify?
Want to get an idea of whether you're likely to qualify for the Government's new 5% deposit scheme? Take our online quiz to see if you're likely to qualify!

Talk to our team if you need advice about buying your first home. Regardless of your eligibility, the Mortgage Express team would love to help you with your financial objectives.


---
Disclaimer:
While all care has been taken in the preparation of this publication, no warranty is given as to the accuracy of the information and no responsibility is taken by Finservice Pty Ltd (Mortgage Express) for any errors or omissions. This publication does not constitute personalised financial advice. It may not be relevant to individual circumstances. Nothing in this publication is, or should be taken as, an offer, invitation, or recommendation to buy, sell, or retain any investment in or make any deposit with any person. You should seek professional advice before taking any action in relation to the matters dealt within this publication. A Disclosure Statement is available on request and free of charge.
Finservice Pty Ltd (Mortgage Express) is authorised as a corporate credit representative (Corporate Credit Representative Number 397386) to engage in credit activities on behalf of BLSSA Pty Ltd (Australian Credit Licence number 391237) ACN 123 600 000 | Full member of MFAA | Member of Australian Financial Complaints Authority (AF