Foreign Exchange Support
Get more from your Currency Transfers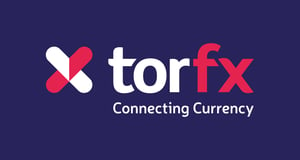 Mortgage Express has partnered with TorFX to help you benefit from fast, free currency transfers at bank-beating exchange rates.
Whether you're moving money abroad to purchase a property, make monthly mortgage payments, or cover living costs, TorFX can help.
What are the benefits?
• Bank-Beating Exchange Rates
• Fast, Free Currency Transfers
• Award-Winning Service
• Safe, Secure Transfers
• Dedicated Account Management
Get a quote
and find out how much you could save!
About TorFX
TorFX is a multi-award-winning currency transfer provider and has been keeping currency transfers simple, fast and free since 2004 – but what else do you need to know?
TorFX is part of a group which processes in excess of AU$7 billion in international payments per annum, has offices around the world and employs over 300 highly-skilled financial services employees.

In 2016 and 2017 TorFX received the Mozo Gold Award for Best Value International Money Transfers.
TorFX has been trusted by over 55,000 customers
5* Service
If you want to find out why customers would recommend TorFX, check out their latest reviews on Trustpilot.
Trusted, Authorised and Secure
TorFX Pty Limited holds an Australian Financial Services Licence 'AFSL', is a member of the Australian Financial Ombudsman Service 'FOS' and holds the highest credit rating with Dun & Bradstreet.
Get in touch
with a Mortgage Express broker to find out more about making a currency transfer with TorFX, or

get a quote

and find out how much you could save.