Mortgage Express
Adrian Knowles
Chief Executive Officer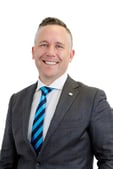 Having owned and operated his own successful real estate agency twice, and also having held key corporate roles and grown the footprint of other major brands and large franchise groups, Adrian brings lived experience to his national role as CEO for Harcourts Group Australia. With skills and experience in the Property industry spanning recruitment, auction process & property marketing, business processes & technology implementation, and change management, Adrian leads a national team across Residential, Rural and Commercial real estate and Mortgage brokerage.
Phone

07 3839 3100

Mobile 0400 708 337

31 Amy Johnson Place,

Eagle Farm,

Brisbane
---
Karen Laursen
Mortgage Express Australia – National Broker Support Manager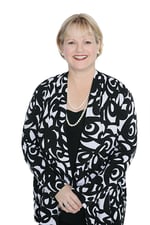 Karen has more than 30 years experience in the Finance Sector, most recently being National Broker Support Manager for Mortgage Express and previously, Academy Manager (A.M.P) for new to Industry Brokers in Loan Market QLD & VIC, amongst other assorted leadership roles with two of the four majors in the Australian marketplace.
Her role with Mortgage Express requires her to build support and training materials for the Executive Team in order to offer quality solutions to the existing broker network together with building new resources for training and mentoring of New to Industry Brokers. She is also tasked with the responsibility for delivering that material with ongoing mentoring for the initial 2-year period. The role requires Leadership, Training, Performance Coaching and Mentoring.
Karen is passionate about driving change and effectively supporting dynamic environments that are focused on exceptional customer service, coaching and mentoring to World's Best Practise. Implementation of change and new projects that improve internal and external customer service are a speciality. She is an experienced facilitator, recognised as an experienced business coach and mentor as well as a developer of quality customer relationship training material.
Karen's knowledge base in the Financial Services industry is extremely broad. Her communication style engages direct reports, peers, clients and senior executives to embrace and support the changes required grow and improve. Her leadership style enables the people she works with to achieve exceptional results whilst encouraging initiative and personal empowerment.
The opportunity to work with the Mortgage Express team is one that Karen is extremely excited about. Mentoring new brokers to the industry she considers to be an absolute privilege, being part of their fledgling years, helping them to grow and be successful.

Karen considers this opportunity to represent the pinnacle of her career to date.
Phone 07 3839 3100

Mobile 0427 757 281

31 Amy Johnson Place,

Eagle Farm,

Brisbane